Asian Development Bank chief optimistic China's economy will grow despite stock woes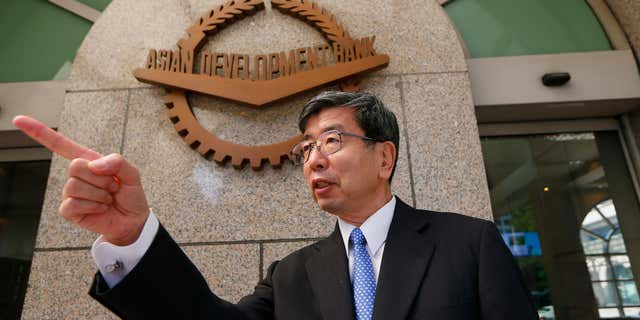 MANILA, Philippines – The Asian Development Bank president said Friday he is optimistic China's economy will post healthy growth of 6.7 percent this year despite jitters over the yuan's depreciation and a plunge in Chinese stocks.
ADB President Takehiko Nakao said that China's growth "is still very high" compared with other countries. The development bank estimates the Chinese economy grew 6.9 percent last year.
China's slowdown is due to policies to pay more attention to the environment, an aging population, waning migration from rural areas to cities, higher wages and higher per capita income, currently $8,300, that make it more difficult to maintain the very rapid growth rates of the past, he said.
Trading in Chinese stocks was suspended Thursday after a key index plunged 7 percent. China's stock markets have little connection to the rest of its economy, but two sharp price declines this week have focused attention on the slowdown in Chinese growth. The latest plunge in Chinese stocks was set off by concern Beijing is allowing its yuan to weaken too fast against the dollar.
Nakao said he does not see a serious adjustment in the Chinese economy because there is much room to expand service industries, state owned enterprises are being reformed, social security is being boosted and efforts are underway to reduce the income disparity between cities and rural areas.
Fiscal reforms include measures for local authorities suffering from high debt to increase their revenue and a larger role for central government in providing social security.
"There is room for stimulus if growth is coming down because the fiscal position is strong and inflation is subdued," he said. "For these reasons, I don't have a very pessimistic view about China."
But he warned that unless China makes progress in reforms especially on local government finances, it would be difficult to continue relatively high growth.