Asia Bibi, Christian woman accused of blasphemy, seeks asylum amid violent protests
The Christian woman in Pakistan who was on death row for nearly a decade before being acquitted by the country's top court last week is now seeking asylum elsewhere, after widespread violent protests throughout the country.
Asia Bibi was convicted in 2010 after she allegedly contaminated a water jug -- an offense viewed as blasphemy in the Muslim country.
Pakistan's top court acquitted the 47-year-old on Wednesday and ordered her release in a move that infuriated the country's hard-line Islamists, who have held nationwide protests demanding her execution.
Bibi's husband, Ashiq Masih, released a video in Punjabi on Saturday asking the U.K. to grant his family asylum amid fears for their safety, Sky News reported.
"I am requesting the prime minister of the UK help us and as far as possible grant us freedom," he said in a message directly to British Prime Minister Theresa May.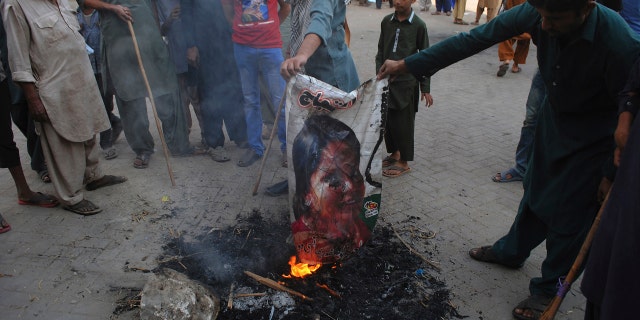 Masih also called for asylum from President Trump and Canadian Prime Minister Justin Trudeau in the clip, according to Sky News. France and Spain have offered Bibi asylum, but her path out of the country may have grown more complicated.
ASIA BIBI, CHRISTIAN WOMAN ON PAKISTAN DEATH ROW FOR BLASPHEMY, ACQUITTED IN LANDMARK RULING
After three days of nationwide protests demanding her execution, the Islamists ended the violent clashes after the government agreed to impose a travel ban on Bibi and to allow her case to be reviewed.
On Sunday, police said that more than 150 people have been arrested on charges of arson, vandalism and violence during the protests.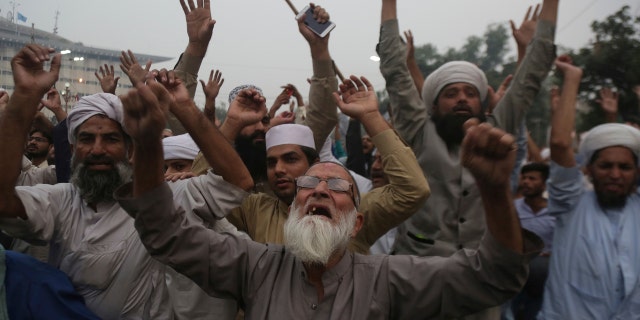 Her lawyer, Saiful Malook, left Pakistan abruptly after fearing for his safety. Malook told The Associated Press earlier this week that he would have to leave Pakistan because the followers of hard-line cleric Khadim Hussain Rizvi had threatened to kill him as well as the judges who acquitted Bibi.
Blasphemy against Islam is punishable by death in Pakistan, and the mere rumor has caused lynchings. Islamists have made the blasphemy law a central rallying cry.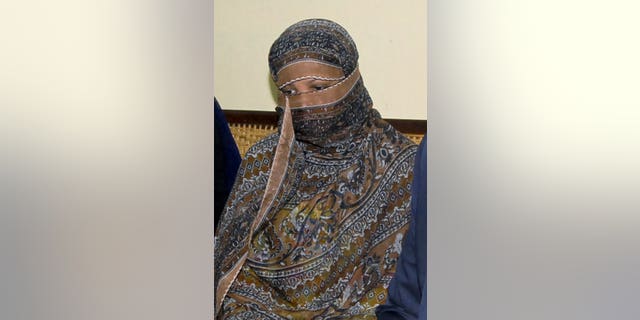 Rights groups have called for Bibi's release and criticized the blasphemy law, saying it has been used to settle scores or abuse religious minorities. The court upheld the blasphemy law, but said there was not enough evidence to convict Bibi.
Pakistan's Supreme Court has not been known to reverse its decisions, but court reviews typically take years, according to the AP. Bibi's ordeal looks set to continue until the review is completed.
Fox News' Lucia Suarez and the Associated Press contributed to this report.