As Trump meets with China's president, South Korea watches nervously
SEOUL, South Korea – The summit between President Donald Trump and Chinese President Xi Jinping is being watched closely here on the Korean peninsula ….as there is no place closer to the threat.
All told, there is something like 25 million people in the Seoul region, including U.S. troops and American civilians within artillery range of North Korea. Let alone its nukes and missiles.
The intermediate range missile launched this week by North Korea did not travel far off of that country's east coast. But far enough to send a message to the summit: The regime is still in business.
NORTH KOREAN MISSILE LAUNCH LIKELY A FAILURE, US OFFICIALS SAY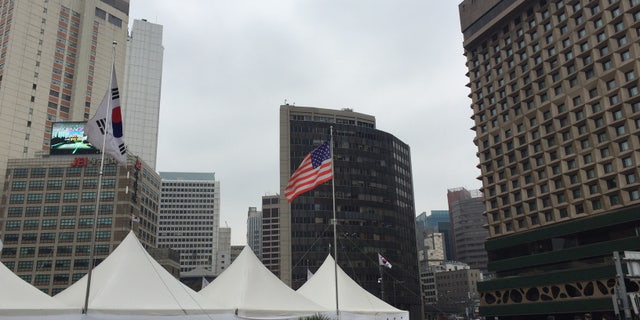 Former South Korean Foreign Minister Han Sung-Joo confirmed to Fox News his belief, one others have also shared, that North Korea could have a nuclear-tipped intercontinental ballistic missile that could hit the U.S. mainland by the end of President Trump's first term in office.
"North Korea is dangerous," he told Fox News, "certainly for South Korea, to the region as a whole, and at the same time even to the United States."
China is arguably North Korea's only ally. Han, the ex-South Korean official, was skeptical that anything definitive would come out of the summit itself.
"They will certainly agree on the seriousness of the problem," he noted. "But I don't think they'll come up with a magic solution."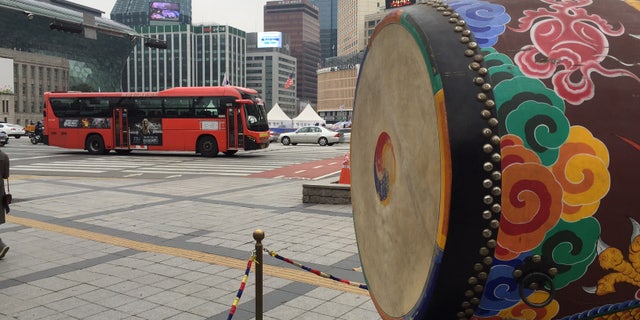 TILLERSON'S TERSE WORDS SEEN AS TACTICAL CHANGE OVER NKOREA
He was hopeful, though, that tougher sanctions involving China could come through during further talks.
For him, as for many here, the military option that the Trump administration said remains "on the table" is unthinkable. The death and destruction on all sides would be just too much, he said.
"It portends so much risk and it will also invite a lot of sacrifice on our part," he said. "Not only South Korea, but all the other allied countries."
Interestingly, for many folks here, the wild card at this summit in this North Korean conflict is not the Chinese President or North Korea's menacing leader Kim Jong-Un. It is President Trump, the "new kid" on this potentially "dangerous" block.