Aruba prosecutors probe yet another Natalee Holloway tip, say no evidence found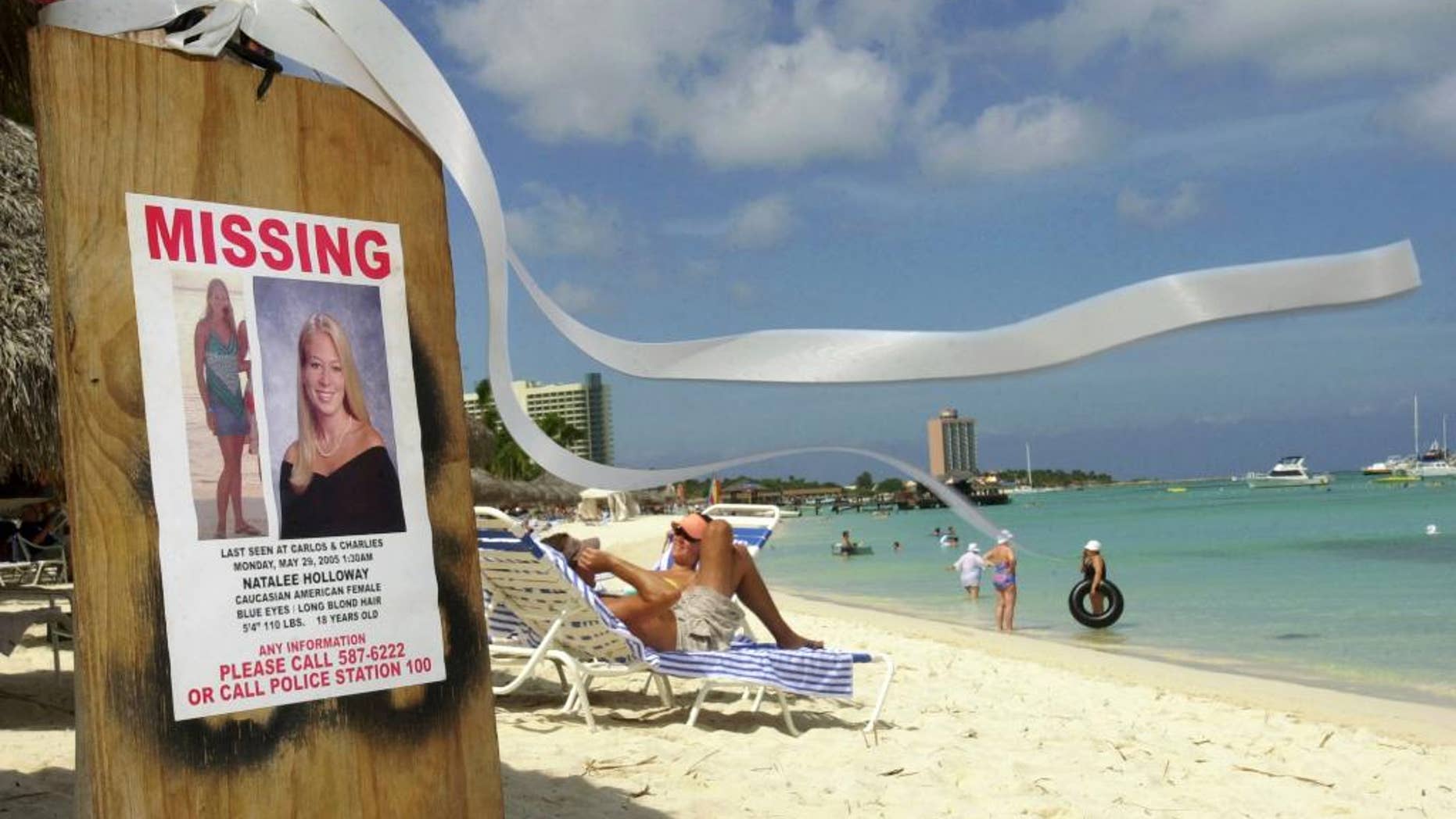 ORANJESTAD, Aruba – Aruba prosecutors say yet another tip about the location of Natalee Holloway's body turned out to be false after they spent weeks investigating the claim in the unsolved, decade-long disappearance of the U.S. teen.
Authorities said Wednesday they had received a tip from a man who previously claimed to be a witness to Holloway's disappearance on May 30, 2005. The man insisted that Holloway was buried under a staircase of the Marriott Hotel.
Prosecutors said Marriott officials told them the staircase and hotel tower had not been built when Holloway disappeared.
Holloway was on a high school graduation trip when she vanished. The 18-year-old from Alabama was last seen leaving a bar with Joran van der Sloot, a Dutchman raised in Aruba who is the chief suspect in her disappearance.