Armenian president promises "national accord" government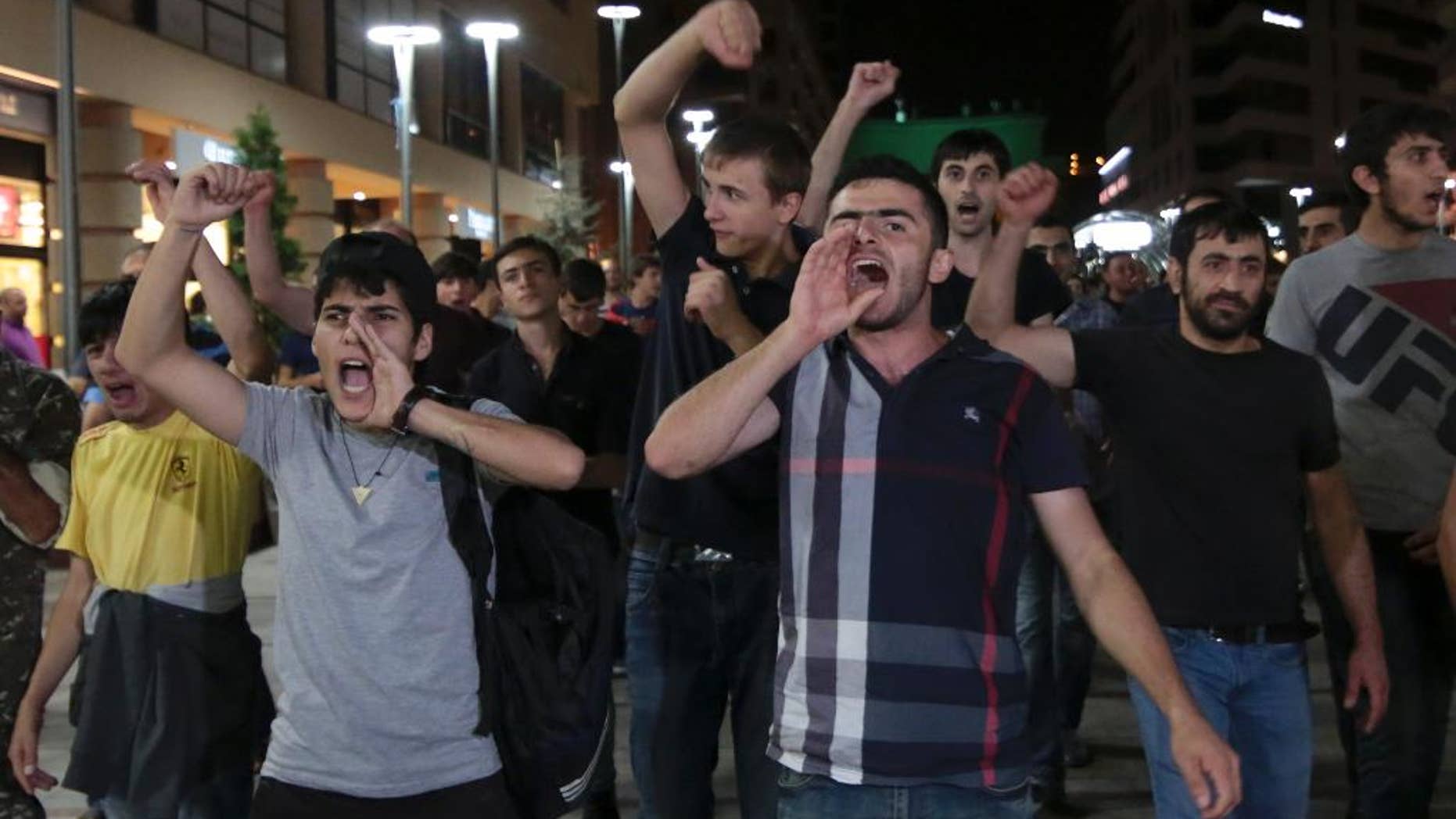 YEREVAN, Armenia – Armenia's president has promised to create a government of "national accord" following a two-week standoff at a police compound that has left two police officers dead and shaken the nation.
Serzh Sargsyan said Monday such a government could be formed in a few months, but vowed to keep "terrorists and their defenders" out of it. The president spoke a day after the gunmen who had seized the police station surrendered to authorities.
Several dozen armed men captured the police compound on July 17, demanding freedom for an opposition activist and the government's ouster. They held several police officers and medics as hostages before eventually releasing them.
The standoff triggered rallies in support of the gunmen and occasional clashes with police. In the worst violence Friday, 75 people were injured.