Arizona sheriff Joe Arpaio faces new round of contempt-of-court hearings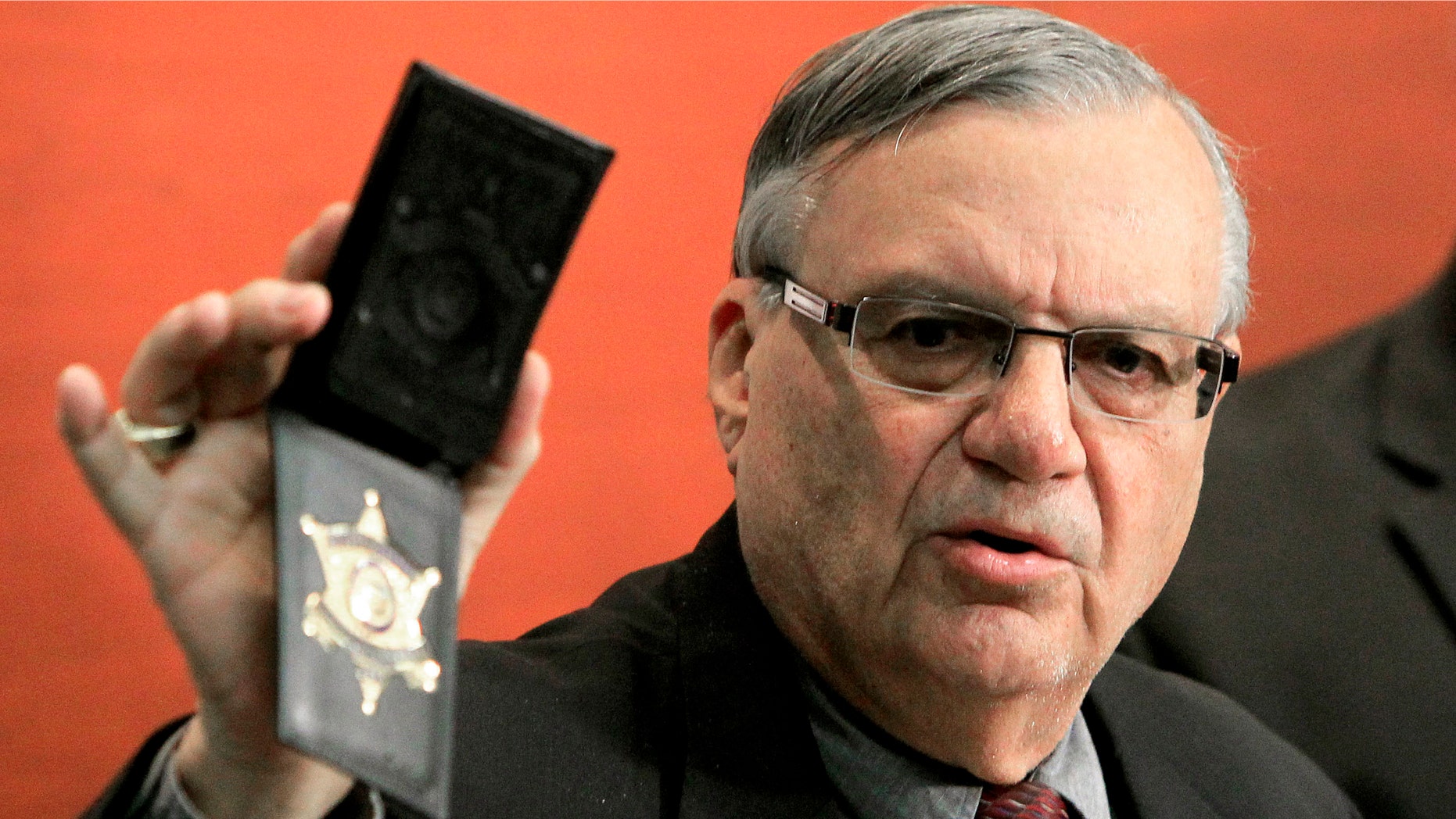 PHOENIX (AP) – The sheriff in the nation's sixth-largest city faces a new round of contempt-of-court hearings Thursday for openly disobeying a judge's order to stop carrying out his signature immigration patrols.
Maricopa County Sheriff Joe Arpaio could face fines as a result of the hearings and could later be called into criminal court on the same grounds.
The sheriff has acknowledged violating court orders by conducting immigration patrols for 18 months after he was ordered to stop, failing to turn over traffic-stop recordings before the 2012 racial profiling trial, and bungling a plan to gather videos once they were publicly revealed.
Other subjects to be examined include allegations the sheriff launched an investigation of the judge in the profiling case in a failed bid to get him disqualified and that Arpaio's officers pocketed identification and other personal items seized from people during traffic stops and safe-house busts.
The sheriff underwent a first round of contempt hearings in April. The second round is scheduled to stretch into November.
The first witness is expected to be Arpaio's second-in-command, Jerry Sheridan, who has acknowledged violating two of the judge's orders. It's unclear when Arpaio will testify.
The toughest legal defeats in Arpaio's 22-year tenure as sheriff have come from U.S. District Judge Murray Snow, who concluded more than two years ago that the police agency had systematically racially profiled Latinos in regular traffic and immigration patrols.
The judge has repeatedly expressed his frustration at the agency's failure to abide by his decision or carry out adequate investigations into officer wrongdoing.
There is no set range for the fines that Arpaio could face as a result of the hearings. The judge also could later expose Arpaio to possible jail time and even more fines if he recommends that prosecutors press a criminal contempt case against him.
The profiling case is projected to cost taxpayers $50 million by next summer. The costs include legal fees for lawyers on both sides, buying cameras for hundreds of deputies and paying for a team of former police officials to monitor Arpaio's office.
The taxpayer bill is expected to continue to rise until the sheriff's office has been found to be in full compliance with the court-ordered changes for three straight years. Arpaio's office hasn't yet been deemed to be in full compliance.