Arizona Gov. Jan Brewer Sues Federal Government for Not Securing Border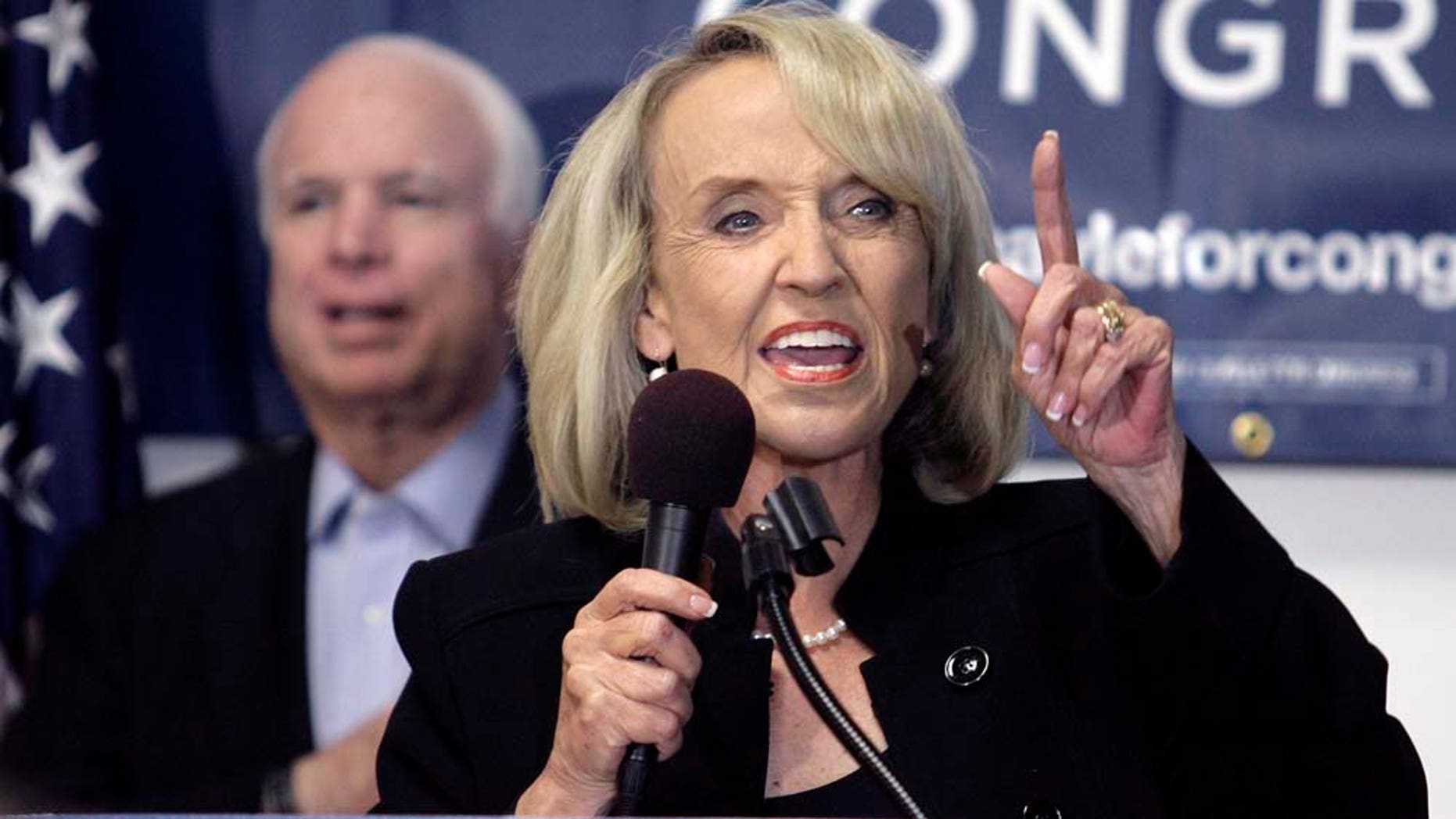 Arizona Gov. Jan Brewer is fighting back.
On Thursday, the governor who signed into law the nation's toughest immigration bill filed a lawsuit against the federal government, saying it is not doing its job of protecting the border.
Because of its dismal effort of enforcing immigration laws and securing the border, the suit says, the state is faced with huge costs for jailing illegal immigrants who commit crimes.
Brewer's action is a counter-suit in the federal government's legal challenge to Arizona's new enforcement immigration law.
The federal government is seeking to invalidate Arizona's immigration law.
"Our border remains a dangerous place," Brewer said in announcing the countersuit.
Robbie Sherwood, a spokesman for the U.S. Attorney's Office in Arizona, said lawyers with the prosecutors' office were reviewing the complaint and had no immediate comment.
The law was passed amid years of complaints that the federal government hasn't done enough to lessen the state's role as the nation's busiest illegal entry point. Its passage ignited protests over whether the law would lead to racial profiling and prompted lawsuits by the U.S. Justice Department, civil rights groups and other opponents seeking to have it thrown out.
The law would have required police, while enforcing other laws, to question a person's immigration status if officers have reasonable suspicion the person is in the country illegally. That requirement and another mandate that immigrants obtain or carry immigration registration papers were put on hold by U.S. District Judge Susan Bolton.
The judge, however, let other parts of the law take effect, such as a provision that bans people from blocking traffic while seeking or offering day-labor services on streets.
Brewer challenged Bolton's decision in an appeals court in San Francisco. She argued the judge erred by accepting speculation by the federal government that the law might burden legal immigrants and by concluding the federal government likely would prevail.
The appeal is still pending.
This is based on a story by The Associated Press.
Follow us on twitter.com/foxnewslatino
Like us at facebook.com/foxnewslatino