Arizona Cop Outed As Undocumented Immigrant Is In Legal Limbo, Faces Deportation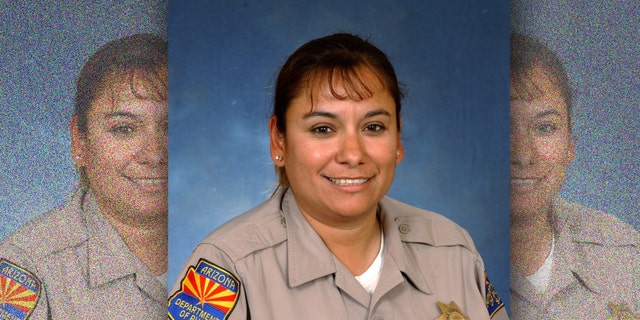 The Arizona state police said it was merely doing its job when it essentially forced out one of its own after finding out the cop was living in the country illegally.
Apparently, Carmen Figueroa, 42, also had no idea — at least until this week — that she's an undocumented immigrant.
As far as she knew, all her life she was led to believe she was born in the United States, that she's a bona fide American citizen.
Had her brother not applied for a U.S. passport, she and the rest of the world would have likely never learned that she was actually brought across the border illegally by her parents when she was a child.
The State Department red-flagged her brother's passport application and, during questioning, he mentioned he had a sister in law enforcement — which in turn prompted a separate investigation into the officer, revealing she's not actually a U.S. citizen, according to Bart Graves, spokesman for the Arizona Department of Public Safety (DPS).
Figueroa then confronted her mother and learned she was born in Sinaloa, Mexico.
Under Arizona DPS rules, Figueroa should have notified her supervisors immediately when the State Department first questioned her citizenship.
"She was under general DPS orders to report it, but for months she did nothing," Graves told Fox News Latino. "We were finally notified in August and then she was immediately put on leave."
Graves noted that Arizona's constitution requires law enforcement officers to be U.S. citizens.
Facing being fired for fraud, Figueroa actually resigned on Monday. She has not yet spoken out publicly about her case. Attempts by Fox News Latino to reach her in Tucson were unsuccessful.
Graves said the department is saddened by the turn of events.
"The whole thing is just a shame," he said in a phone interview on Thursday. "She was good and knowledgeable and her career has been exemplary."
But Graves noted that the department has been unjustly targeted as going after Figueroa, pushing her out. The DPS was simply following the law and, in fact, it was Figueroa who failed to follow protocol, Graves added.
Figueroa worked for the Arizona state police for a decade, her last assignment as a criminal investigations detective. Previous posts included highway patrol officer and public information officer, acting as spokeswoman for the southern area of the state.
Though she's keeping mum and it's even unknown if she's hired a lawyer, she's clearly in limbo.
Even though she resigned from the state police, she's technically still a licensed peace officer allowed to legally carry a firearm. A separate state agency will take up her case early next year to consider whether to decertify her as a peace officer, Graves said.
Beyond her career, Figueroa actually faces a more ominous future — being in the country illegally, she faces deportation. That's up to the Homeland Security Department agency tasked with arresting and deporting undocumented immigrants, U.S. Immigration and Customs Enforcement.
The agency has a standing policy of not commenting on individual cases.
Tucson immigration lawyer Maurice Goldman told local TV station KVOA that Figueroa's case is rather unusual and she will likely not be prosecuted criminally, assuming she has a clean record. As to the repercussions of her newly unearthed immigration status, it's still up in the air
"A lot depends on whether or not the Department of Homeland Security wants to go after her," Goldman said.
Any American family member, particularly a spouse, could try to sponsor her for legal status.
But, for right now, she's literally a person without a country — joining the ranks of the other estimated 11 million undocumented immigrants in the country.
Follow us on twitter.com/foxnewslatino
Like us at facebook.com/foxnewslatino