Argentinian authorities raid properties owned by former president Cristina Fernández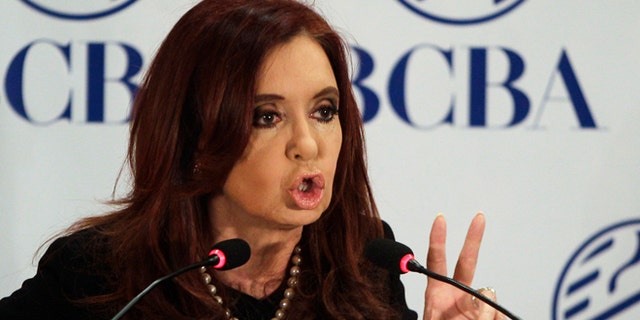 NEWYou can now listen to Fox News articles!
BUENOS AIRES, Argentina (AP) – Authorities on Thursday raided several properties owned by former Argentinian President Cristina Fernández as part of an investigation into possible illegal enrichment during her time in office.
Fernández used her Twitter account to decry the searches of her properties in southern Argentina under a court order, calling the move political persecution by her successor.
Separately, a federal court on Thursday ordered that Fernández be included in an investigation of alleged money laundering by Lazaro Baez, a businessman who was recently arrested. Baez benefited from public works contracts and other projects during the 12 years that Fernández and her late husband and predecessor as president, Nestor Kirchner, were in power.
The raids in southern Argentina came in a case that was begun after an opposition legislator charged that the renting of properties by the Los Sauces real estate company, established by Kirchner and owned by Fernández, covered up payments to the couple for granting lucrative contracts.
Fernández blamed conservative President Mauricio Macri, who replaced her in December.
"It has been years, even decades, since we last saw this kind of abuse of power and political persecution," Fernández said on Twitter. "This is not the first, nor will it be the last case that they're going to make up."
During her eight years in the presidency, Fernández was dogged by corruption allegations. Since leaving office, she has also been included in investigations involving allegations of defrauding the state as part of her government's handling of the dollar futures market.
She has denied any wrongdoing.
Like us on Facebook
Follow us on Twitter & Instagram