Argentines unfazed as president discharged from hospital, continues recovery at residence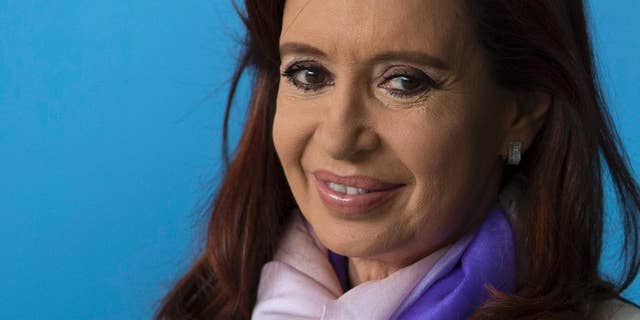 BUENOS AIRES, Argentina – Argentina's Cristina Fernandez was recovering at the presidential residence Monday, a day after being discharged from a hospital where she was treated for a bacterial infection.
Doctors say the 61-year-old president had an inflammation of the sigmoid colon, the latest in a string of health issues that include sore throats, hip pain and sciatica. Last year, she also underwent head surgery to remove a blood clot.
But Argentines seem to be unfazed by her most recent illness. Supporters and TV news vans were not seen outside the hospital this time around.
"I wasn't paying much attention," said Julia Cavagna, 36, a secretary in Buenos Aires. "I'm not in favor of her government, but she's still the president and somehow I'm a bit worried. It just seems like it has almost become a custom for her to check into a hospital."
Analysts say that many believe the government can continue to function even while she's away since she's near the final year of her presidency.
"The country has been left on auto-pilot. This has to do with this final cycle that she's living," said Celia Kleiman, director of Polldata, a consultancy.
"It also has to do with an institutional culture where everyone sees that everything is functioning the same and they're used to her frequent health problems."
Despite her long convalesce, Fernandez never delegated to her Vice President Amado Boudou. But leaving him in charge would have been problematic, since he is facing corruption charges. The government has yet to release a date for Fernandez's public return.
"I didn't really follow the whole issue," said Cecilia Chevallier, 38, a psychologist in Buenos Aires, adding that it didn't seem serious and "everything continued just the same."