Argentine prosecutor: Nisman maybe 'induced' to kill himself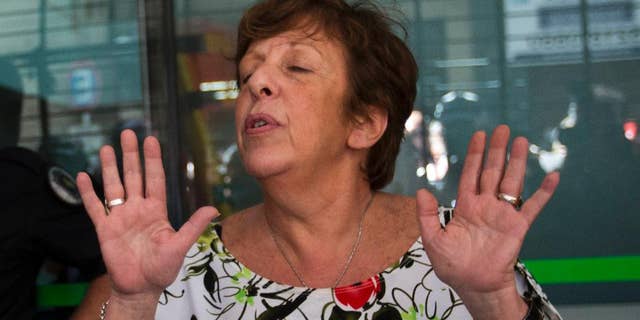 NEWYou can now listen to Fox News articles!
BUENOS AIRES, Argentina – Alberto Nisman, who investigated Argentina's worst terrorist attack before he was found dead in his home last year, may have been forced to kill himself, another prosecutor who was formerly in charge of his case said Thursday.
Viviana Fein, who in December was removed from the investigation of Nisman's mysterious death, had said before that it was likely suicide. But in an interview with local radio station La Red, she acknowledged for the first time that it's possible he was "induced" to kill himself.
The body of Nisman, who led the probe of the 1994 AMIA Jewish center bombing in Buenos Aires that killed 85 people, was discovered in his apartment Jan. 18, 2015, with a gunshot wound to the head.
Nisman had been scheduled to appear in Congress the next day to present allegations that then-President Cristina Fernandez orchestrated a secret deal to cover up Iranian officials' alleged role in the attack. Fernandez denies the allegations.