Argentine opposition criticizes leading candidate's decision to skip presidential debate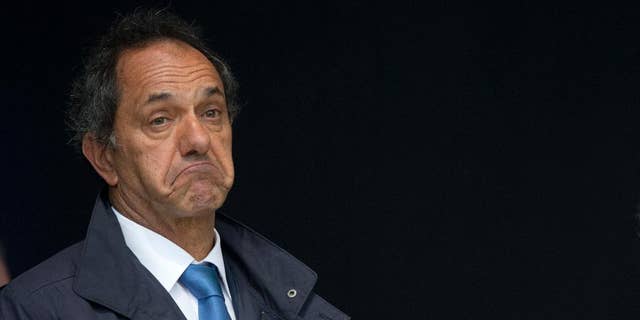 BUENOS AIRES, Argentina – Opposition leaders criticized the governing party's presidential candidate, Daniel Scioli, on Thursday for deciding not to participate in a national debate next month.
Leading opposition candidate Mauricio Macri told Radio Mitre that the Oct. 4 debate without Scioli would be "strange."
"This is not what Argentines expect," Macri said.
Scioli said late Wednesday that he would not participate in the debate unless there was a law regulating it. Scioli is leading in the polls ahead of the Oct. 25 election.
Sergio Massa, another leading opposition candidate, also criticized Scioli, saying he is beholden to President Cristina Fernandez. Scioli is Fernandez's chosen successor.
Macri, Massa and other opposition candidates said they still plan to participate in the debate.