Argentina's dead prosecutor saga continues: Nisman's ex-wife says he was killed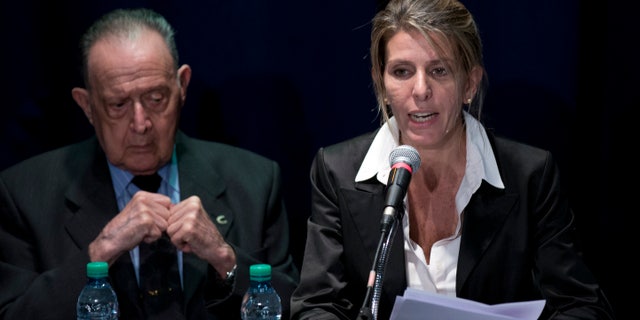 BUENOS AIRES, Argentina (AP) – The ex-wife of a prosecutor whose mysterious death has rocked Argentina says a team of experts she hired has concluded that her former husband was killed.
Sandra Arroyo Salgado said Thursday during a press conference that Alberto Nisman "was a victim of homicide, without any doubt."
Authorities have said they are investigating the possibility of suicide or homicide.
Nisman was found dead in his bathroom on Jan. 18. It was a day before he was to elaborate to lawmakers on his accusations that President Cristina Fernandez orchestrated a secret deal with Iran to hide the role of officials allegedly responsible for the 1994 bombing of a Jewish community center.
Under Argentine law, the families of victims have access to the crime scene and can to do their own forensic tests.