Argentina: Killer to Marry Victim's Twin Sister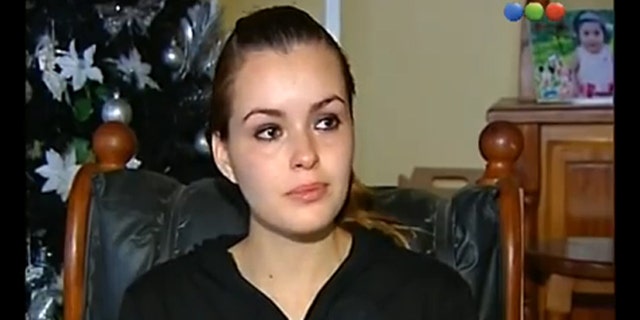 Man kills model girlfriend. Gets caught and sentenced to 13 years in prison. Dead girlfriend's twin sister falls in love with killer and now wants to marry him.
Sounds like something out of a cheap B-movie or a trashy telenovela, but it's a real and happening in Argentina, and now a court has to decide whether the betrothed couple can tie the knot behind bars.
Edith Casas plans to marry Victor Cingolani in a prison in Pico Truncado, Argentina, where he is serving his sentence for the murder of Casas' sister, Johana. Their wedding, however, has been put on hold after Casas' mother, Marcelina Orellana, allegedly wrote a letter to the local registrar arguing that her daughter is not in the right frame of mind.
"We know this will be hard because she is an adult, but we will go to court to try to have her examined by a psychiatrist," Orellana said, according to Sky News. "As far as we are concerned, she does not know what she is doing."
An Argentinean court has agreed with Orellana and has "temporarily suspended" the marriage until an appeal can be filed, according to Orellana's lawyer Fabian Farias.
Farias added that Casas' family requested to have performed a psychological assessment since it's unclear what led her to start a relationship with Cingolani.
"Edith made the decision (to marry) a surprise 10 days ago. Nobody imagined a sudden change in behavior, "he said, according to Argentinean newspaper Clarín.
Cingolani's lawyer, Lucas Chacón, almost immediately filed an appeal to the court's ruling, hoping to have decision overturned. Now the engaged couple will have to wait five days until the judge makes a ruling if the two can marry or not.
The time period for the judge to rule begins on December 26.
Both Casas and Cingolani have stated that he is innocent of murdering Johana Casas in 2010, when the 19-year old model was found dead with two gunshot wounds. The surviving twin has described her fiancée as guiltless and said he "who would not hurt a fly."
"I loved Johana, but I love Edith. I have a beautiful bride and I am going to marry her," Cingolani said.
Follow us on twitter.com/foxnewslatino
Like us at facebook.com/foxnewslatino