Archbishop of Canterbury "not embarrassed" over new father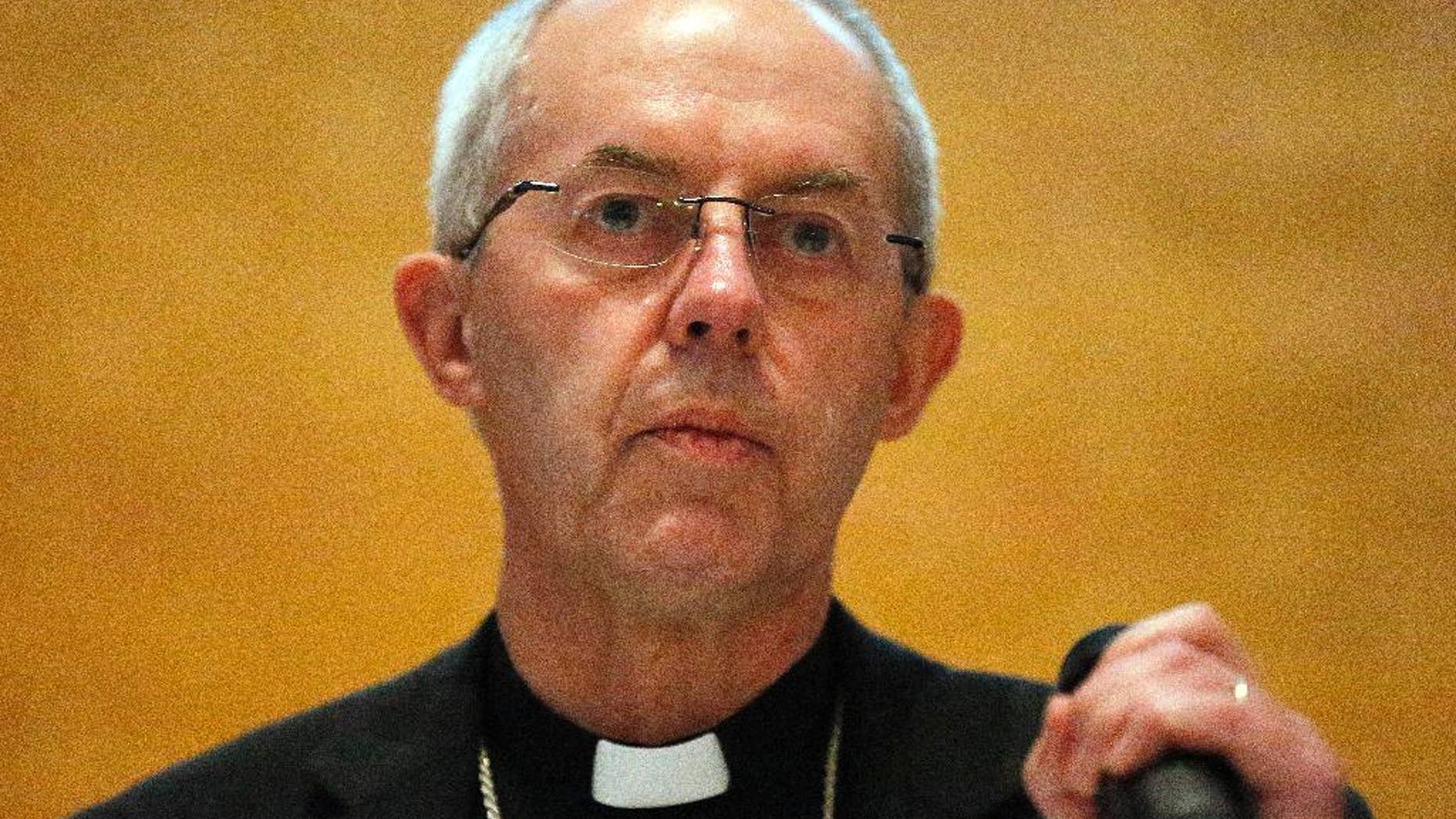 LUSAKA, Zambia – Britain's Archbishop of Canterbury, Justin Welby, says he is not embarrassed over the revelation that he was born from an extra-marital affair between his mother and one of Winston Churchill's assistants.
Welby, in Zambia for the 16th meeting of the Anglican Consultative Council, told The Associated Press on Sunday that the news should not change his status in the church.
"It certainly does not invalidate my consecration. We did check the rules," he said. "It does not make a shred of difference. People will judge me on who I am and on what I do, not my genetic makeup."
Welby said he is "not embarrassed in any way" by the news that he was fathered by Sir Anthony Montague Browne, not by Gavin Welby who raised him. "It has not changed me in any way. ... I have the same life history I had before, the same friends I had before. Nothing has changed. ... I am who I am in Jesus Christ and nothing more or less than that. Nothing changes."
After hearing that genetic testing determined that he was the son of Montague Browne, the archbishop said he called his mother the next day. "My mother is someone who is extraordinarily courageous. She is one of these people who look facts in the face. She said if that is reality then we had better deal with it. She was obviously shocked. She said that in her own statement. So we then sat down and looked at how we would deal with it."
Welby said he has the same feelings for the man he thought was his father. "It has not changed my view of him ... Life with him was quite messy, often quite complicated, because of his alcoholism ... I was always aware of his very deep love for me and that is something you don't discard."