Arab League backs Palestinian stance in peace talks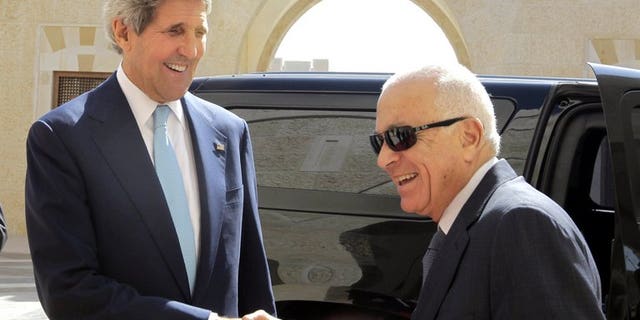 CAIRO (AFP) – The Arab League said on Sunday it supported the Palestinian stance on the announcement of resumed peace talks with Israel, but that it was sceptical of Israeli intentions.
The League "is forming a political support network for the Palestinian side in case it accepts to go to the negotiations with the Israeli side," Mohammed Sabih, deputy secretary general for Palestinian affairs and occupied Arab territories, told reporters.
US Secretary of State John Kerry said on Friday that Israeli and Palestinian negotiators will meet in Washington within "the next week or so" after an agreement on the basis to resume peace talks.
Both Israel and the Palestinian presidency welcomed the development, but the Islamist Hamas movement rejected a return to talks.
The Arab League had its doubts about Israel's position on the resumption of peace talks, Sabih said.
"Many in the Israeli government do not want an Arab peace initiative."
Sabih added that the Arab League was monitoring Israel's stance so the talks were not simply "negotiations for the sake of negotiations, going round in a vicious circle".
"This could be the last chance to revive the stalled peace process," he noted.
Talks have stuttered and started for decades in the elusive bid to reach a final peace deal between the Arab world and Israel.
But they collapsed completely in September 2010 when Israel refused to keep up a freeze on settlement building in Palestinian territories.