AP Interview: Migrant agency ready to help Europe with influx, says govts must reach out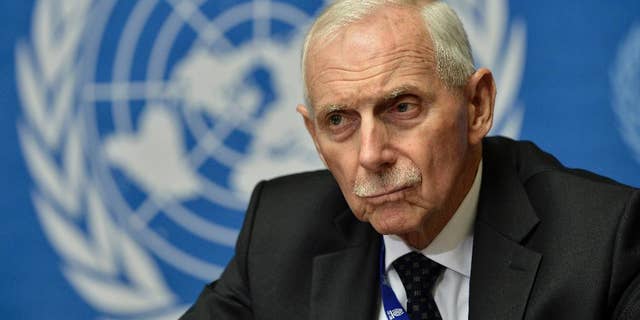 GENEVA – The head of the International Organization for Migration says aid groups like his are ready to help the European Union handle an influx of migrants, but governments must reach out.
IOM Director General William Lacy Swing spoke to The Associated Press in an interview on Monday just days after 71 migrants likely suffocated in the back of a truck in Austria, and 117 others were found dead in the Mediterranean off Libya trying to reach Europe.
Swing said the intergovernmental agency, which works closely with U.N. organizations, will put up some money, but that aid groups "need the support of the governments to say, 'We need your help.'"
The longtime U.S. diplomat suggested that public opinion in some parts of Europe needed to overcome the "fear factor" about migrants.