AP Interview: Head of UN nuclear test ban organization urges Iran to ratify test ban treaty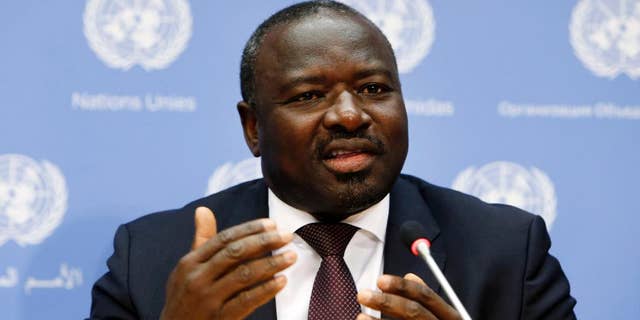 VIENNA – The head of the U.N.'s nuclear test ban treaty organization is challenging Iran to ratify the treaty as quickly as possible to prove that it is serious about not wanting to develop atomic arms.
Iran and six world powers are racing to meet a June 30 deadline for a deal that would limit Tehran's nuclear programs in exchange for the lifting of economic sanctions, with a new round of talks to start Wednesday.
Iranian ratification of the test ban treaty is not part of that agreement. But Lassina Zerbo told The Associated Press Tuesday that doing so would add weight to Tehran's insistence that it is not interested in such weapons.
Zerbo heads the U.N.'s Comprehensive Test Ban Treaty Organization.