Anti-Mafia prosecutors inspect Pompeii restoration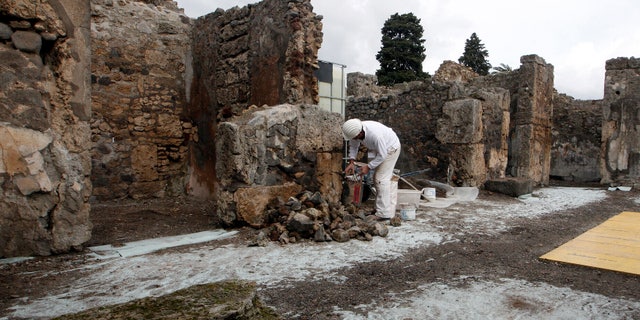 MILAN – Anti-Mafia prosecutors say they have ordered an inspection into restoration work at the Pompeii archaeological site to make sure that the organized crime has not infiltrated the project.
Prosecutors said in a statement Tuesday that the day-long inspections were carried out on areas being restored as part of a 105 million euro ($136 million) project funded by the Italian government and the European Community.
The inspections were carried out by prosecutors along with military and financial police.
Several collapses in the ancient Roman city have raised concerns about the state of the historic cultural attraction, including that of a 2,000-year-old house once used by gladiators to train before combat.