Angola suspends jail chief after prisoner abuse video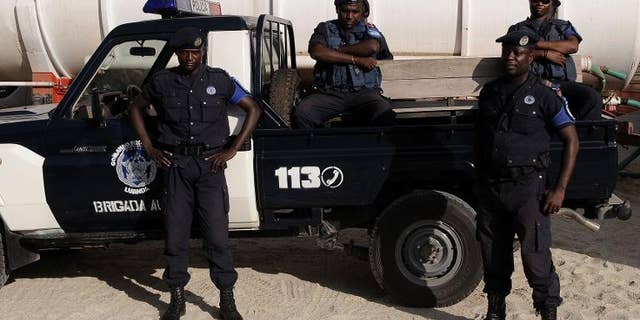 NEWYou can now listen to Fox News articles!
Luanda (AFP) – Angolan authorities have suspended a prison director and 15 officials after a video of wardens beating up inmates was circulated on social networks, the interior ministry said Monday.
"The interior ministry expresses its indignation at the officials' acts and affirms its determination to reinforce internal controls to end such behaviour," it said in a statement.
A video showing prison officials beating a group of prisoners for several minutes was posted on the Internet in August, raising uproar in the oil-rich southern African country.
The department confirmed the abuse at the central prison in the capital Luanda in March 2012, and suspended the prison director as well as 15 other officials.
Around 20 human rights organisations denounced the "inhumane and cruel" treatment earlier this month.
Angola's civil society and international organisations often decry police violence in the nation, governed for the past 34 years with a firm hand by President Jose Eduardo dos Santos.