Anaheim Political Representation Debated in California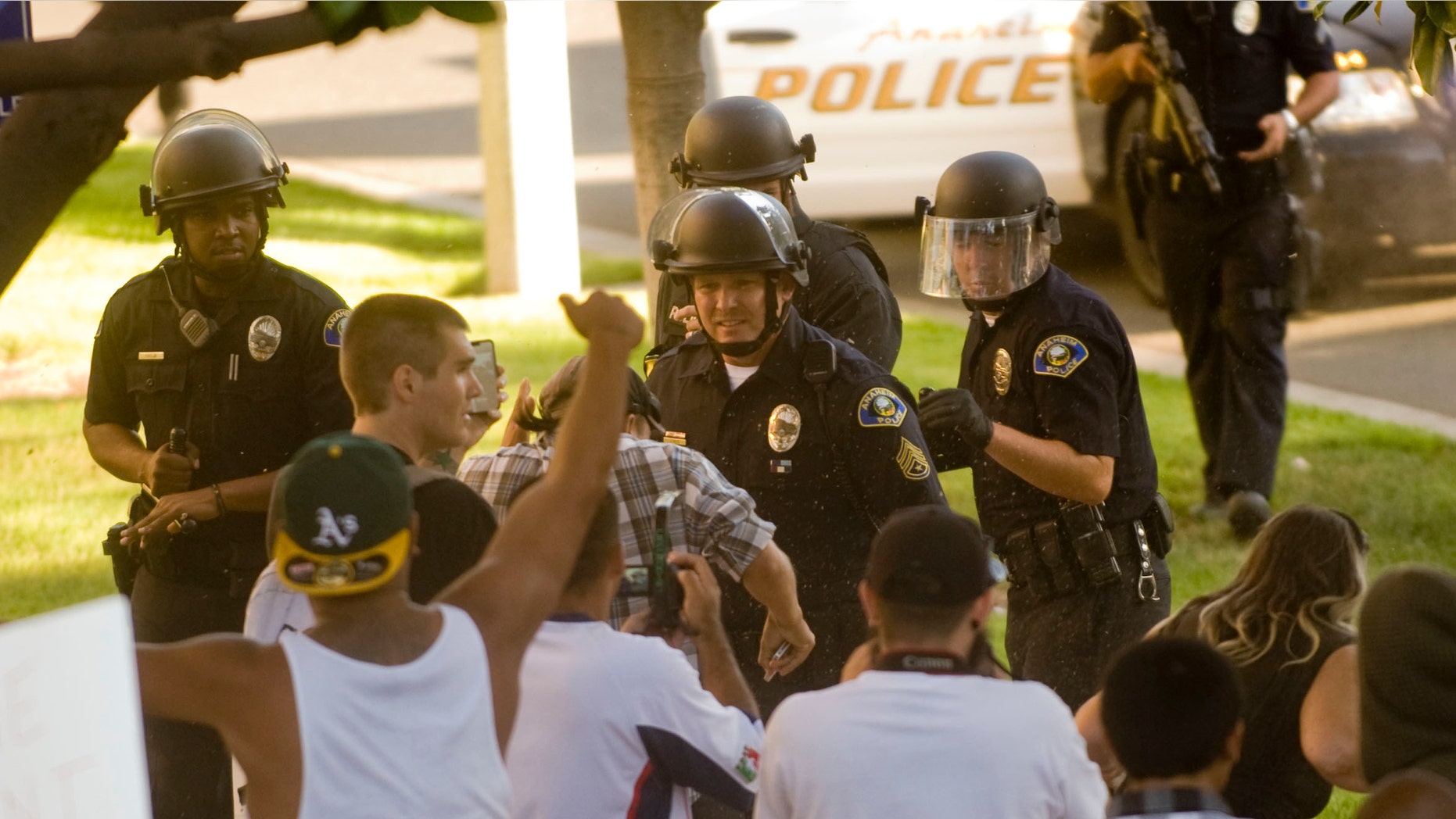 Should Anaheim city government better reflect its community?
That's what City Council members in the California town will discuss today, weeks after two fatal shooting by police officers touched off days of protests.
The meeting comes in response to a lawsuit by the ACLU, which claims that the electoral process shuts out Latinos. Currently council members are elected city-wide, and the ACLU and Latino activists are pushing for district voting.
There are no Latinos on the council, and four of the five council members live in the opulent Anaheim Hills, according to the Orange County Register.
A move to district voting would almost certainly guarantee that a Latino is elected to the city council, the ACLU says.
At Thursday's special council meeting, members will hear public comments before going into a closed session to discuss the lawsuit.
It's the first council meeting since July 24, which was disrupted by protesters following the police shootings of Manuel Diaz and Joel Acevedo.
Residents may have a chance to comment on the shootings, which sparked days of violent protests that ended with smashed shop windows and dozens of arrests.
Anaheim Mayor Tom Tait met with community members this week to try and improve relations between the city and police. Tait, who also reached out to business leaders like the head of Disneyland, said the community reaction has been surprising.
"It all caught us off guard."
Police say they are responding to a rise in violence stemming from growing number of violent gangs making their way into the city.
Seven police shootings this year – five of them fatal – have made relations between the city and residents tense.
Follow us on twitter.com/foxnewslatino
Like us at facebook.com/foxnewslatino