Amnesty to Suu Kyi government: Break cycle of repression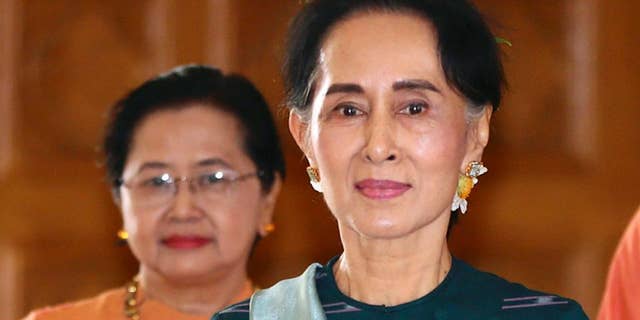 YANGON, Myanmar – Amnesty International has urged Aung San Suu Kyi and her party's new government to release all political prisoners when they take office next week. It says this is a historic opportunity for Myanmar to break away from a repressive climate under the former junta rule.
In a report released Thursday, Amnesty said "Myanmar's legal framework reads like a textbook of repression."
The report documents widespread crackdown by authorities on political opponents in the past two years. It says the government relied on draconian laws and other intimidating tactics to silence dissent.
Suu Kyi led her National League for Democracy party to a historic win in the November general elections, and will replace a nominally-civilian, military-backed government in power since 2011. Before that, Myanmar was ruled by the military since 1962.