Amnesty accuses al-Qaida-linked group in Syria of running secret prisons, torturing prisoners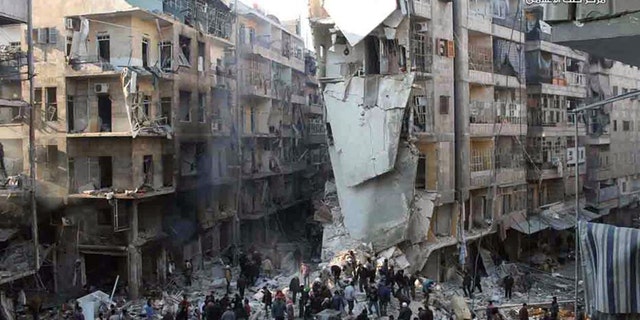 BEIRUT – Amnesty International has accused an al-Qaida-linked group that controls large parts of northern Syria of running secret prisons in which torture and summary killings are common.
The Britain-based watchdog says the rebel group — known as the Islamic State in Iraq and the Levant — has "ruthlessly flouted the rights of local people."
Amnesty's findings, released in a report Thursday, were based on interviews with former detainees.
The Islamic rebel group has along with more moderate opposition fighters over the past two years seized much territory in the north from President Bashar Assad's forces.
Amnesty says the ISIL runs seven detention facilities in Syria's Aleppo and Raqqa provinces, often holding people for challenging its rule, petty crimes like theft or for committing purported "crimes against Islam" such as smoking cigarettes.