Amid crisis, Venezuelans commemorate Chavez on 2-year anniversary of his death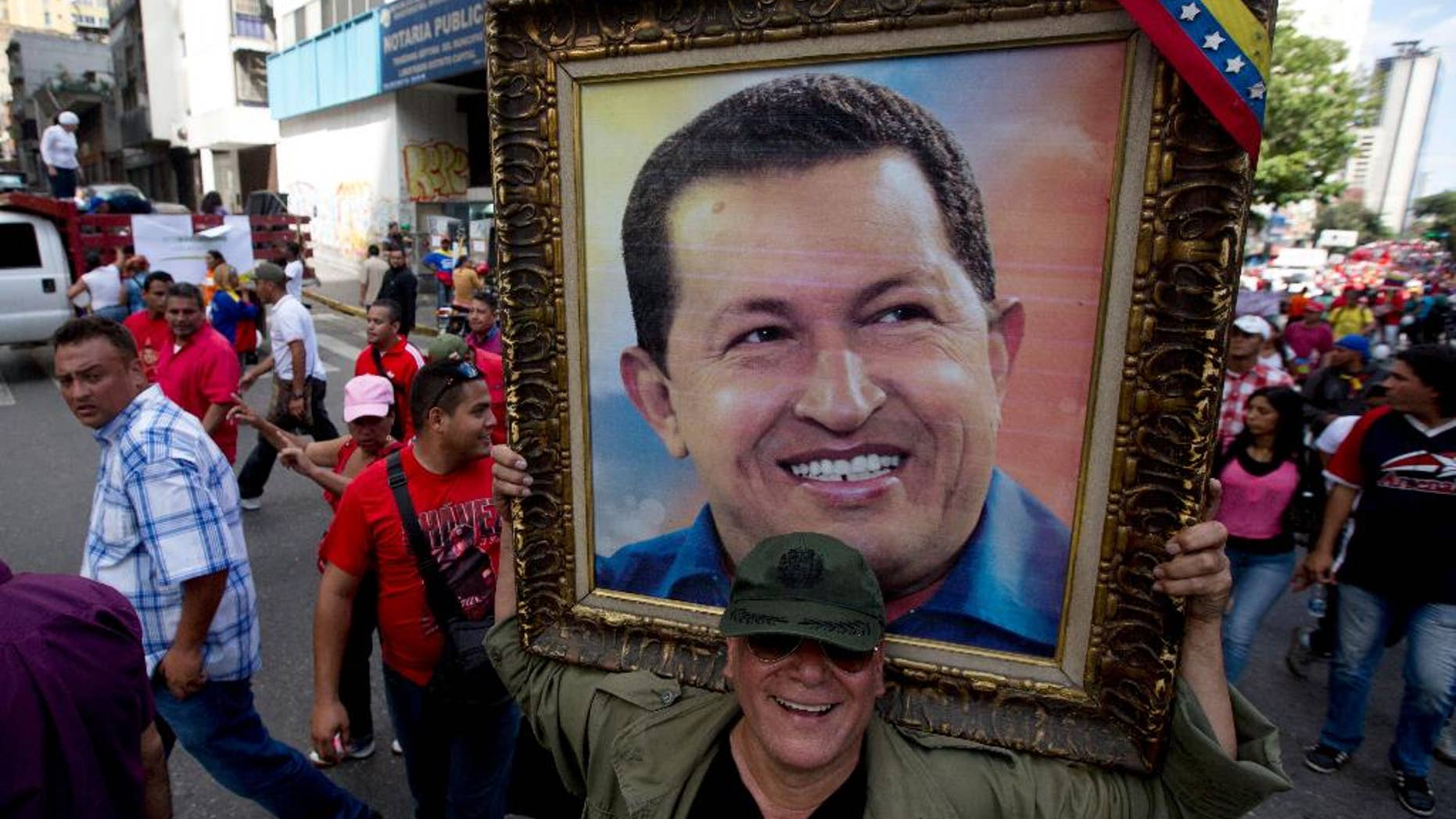 CARACAS, Venezuela – Venezuelans are commemorating Hugo Chavez on the second anniversary of his death even as an economic crisis threatens to undo the former president's legacy of lifting thousands out of poverty.
The activities began with early-morning fireworks as a rare rainy day broke over Caracas. Mourners were expected to gather later in the day at his tomb. Chavez died in 2013 from a type of cancer that has never been revealed.
Venezuela is facing a deepening recession as oil prices have crashed, and the country has struggled to contain inflation. Poverty levels rose from 25 percent in 2012 to 32 percent in 2013, according to a January report by the United Nations' regional economic office.