American pilot killed in Ukrainian Air Force fighter jet crash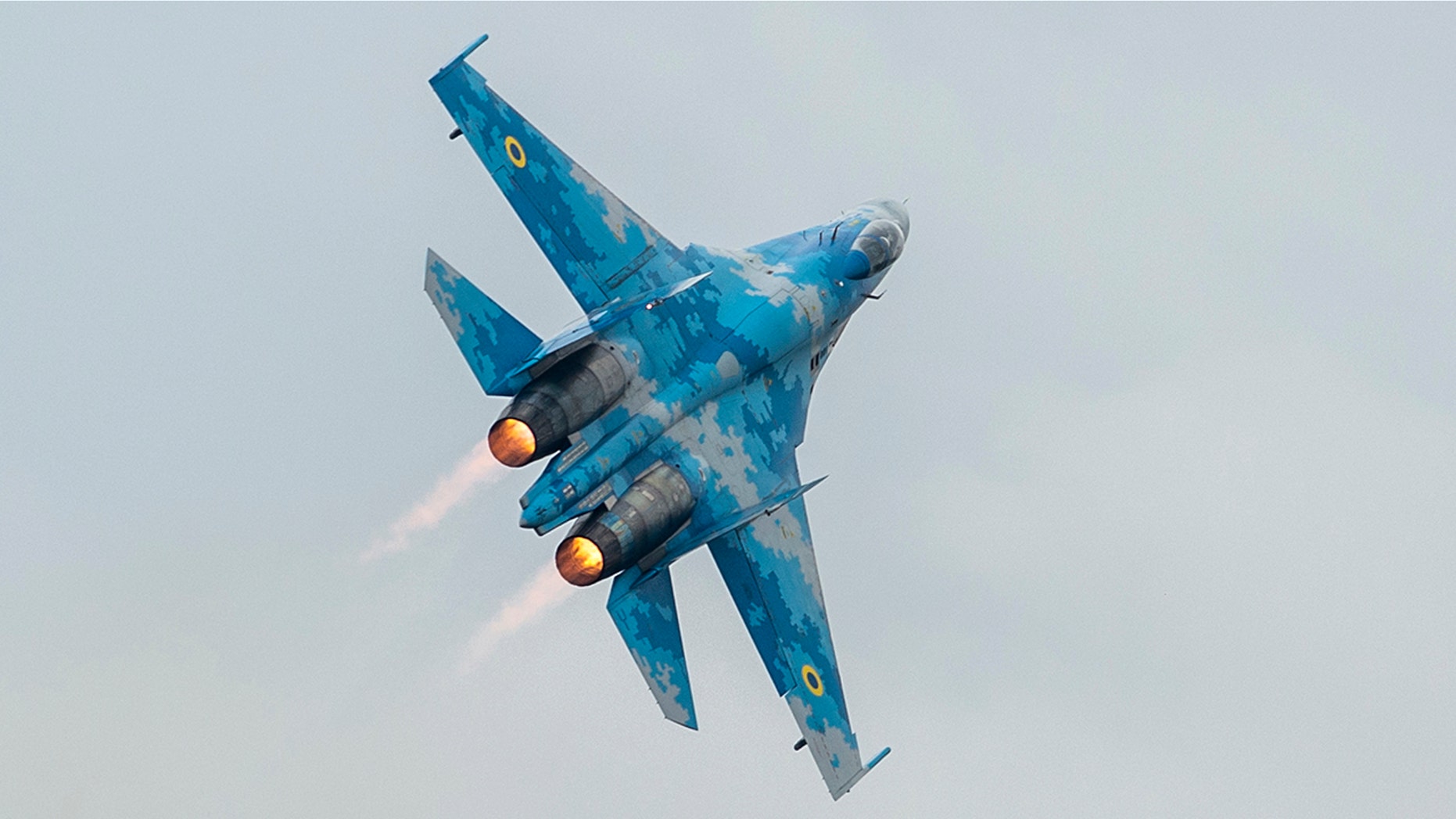 An American pilot aboard a Ukrainian Air Force fighter jet was killed when the aircraft crashed Tuesday during a training exercise in Ukraine, officials said.
The Ukrainian Defense Ministry said two pilots aboard the Su-27 had been killed in the crash, which took place in the Khmelnytskyi region located in the western part of the country about 200 miles west of the capital of Kiev.
The U.S. Air Force command based in Europe said the American pilot, who was not identified, was among the two pilots on board at the time.
The crash took place during joint military training between the U.S. military and Ukrainian counterparts, known as Clear Sky 2018.
"It is currently under investigation and we will continue to provide more information as it becomes available," U.S. Air Forces in Europe said in a statement.
The joint military training was billed as the "first-ever Clear Sky exercise," to be held primarily at Starokostiantyniv Air Base in Ukraine as well as other training areas and ranges in the region.
"Clear Sky 2018 is a joint and multinational exercise that will involve approximately 950 personnel from nine nations, including Belgium, Denmark, Estonia, the Netherlands, Poland, Romania, Ukraine, the United Kingdom, and the United States," a September news release from the Air Force stated.
The training exercise included U.S. aircraft from the California Air National Guard, including F-15C Eagles and a C-130J Super Hercules, in addition to an F-15D from the 48th Fighter Wing, KC-135s from the Illinois Air National Guard and the 100th Air Refueling Wing.
"Training will focus on air sovereignty, air interdiction, air-to-ground integration, air mobility operations, aeromedical evacuation, cyber defense, and personnel recovery," the Air Force said at the time. "This exercise aims to enhance regional capabilities to secure air sovereignty and promote peace and security through cooperation, collaboration and interoperability with NATO partners and other allies in the region."
Fox News' Travis Fedschun contributed to this report.