American English teacher detained in Yemen, officials say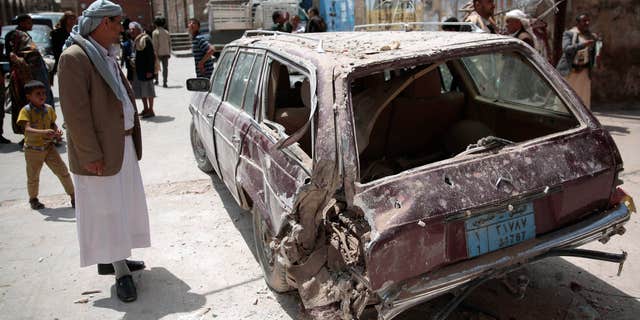 An American English teacher in Yemen was detained in the capital on suspicions of espionage Tuesday
There were conflicting reports on where the teacher was taken. Yemeni officials told the Associated Press that he was taken from his home in Sanaa.
However, Reuters reported that armed men in civilian clothing entered a school and forced the teacher in their car, while other faculty and students looked on.
"We were shocked when the armed group entered the building. They got to his office and took him to an unknown location," a Yemeni teacher at the school told Reuters.
Shiite rebels known as Houthis captured Sanaa in 2014, and are allied with security forces loyal to former President Ali Abdullah Saleh. It was not immediately clear if the American was being held by the Houthis or their allies.
"We are aware of reports of U.S. citizens being held in Yemen. Privacy considerations prevent us from commenting further on this case," a State Department spokeswoman told Reuters.
The civil war in Yemen has led to the remaining Americans in the country to be detained on suspicion of espionage by the Iranian-backed Houthis. The Houthis accuse the U.S. of arming and supporting the Saudi-backed coalition which has intervened in the conflict to aid Yemeni government forces.
Oman had previously facilitated the release of two other Americans held by the Houthis.
The Associated Press contributed to this report.