American detained in North Korea feels 'abandoned' by government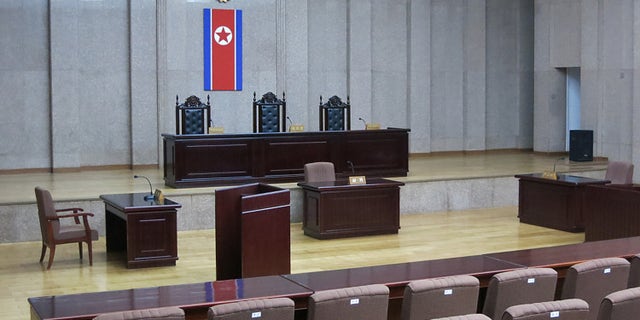 The sister of an American tour guide who has been detained in North Korea for nearly two years renewed her urgent call for his release Thursday, saying that reports he feels abandoned are devastating.
Choson Sinbo, a pro-North Korea newspaper based in Japan, published an interview July 30 with Kenneth Bae in which he is quoted as saying that nothing seems to be happening in his case and he feels abandoned.
He was also quoted as saying that he fears being sent back to a labor camp because of his bad health.
Bae's sister, Terri Chung, of Edmonds, Washington, said in a written statement Thursday that it was the first word the family has had of Bae since mid-April, and it was hard to hear.
"After months of silence, it is devastating to hear Kenneth talk about `feeling abandoned by the United States government,' " she said. "Although we acknowledge and appreciate all the efforts the US State Department has been making behind the scenes to secure Kenneth's release, the fact remains that after almost 2 years, Kenneth still remains imprisoned in North Korea.
"When we woke this morning to hear news about Kenneth, we joined him in feeling the disappointment, wondering when this will ever end."
Bae, who turns 46 on Friday, has been sentenced to 15 years of hard labor for unspecified hostile acts. He was arrested in November 2012 while leading a tour group in a special North Korean economic zone.
He is the longest-held of three Americans being detained in North Korea. The government said in June that it is preparing to try the other two, Matthew Todd Miller and Jeffrey Edward Fowle, who also entered the country as tourists, for carrying out what it described as hostile acts.
State Department spokeswoman Marie Harf said Thursday the department is in regular contact with Bae's family.
"We are very concerned about his health. We have urged the DPRK authorities to grant him special amnesty and immediate release on humanitarian grounds. And look, I would just take with a grain of salt things people say in videos when they are being held by a country like North Korea," she told reporters in Washington.
DPRK stands for the Democratic People's Republic of Korea, which is the official name of North Korea.
Last summer, authorities moved Bae from a work camp to a hospital because of failing health and weight loss. He was sent back to the work camp earlier this year, only to be brought again to a hospital less than two months later. His family says he suffers from diabetes, an enlarged heart, liver problems and back pain.
Chung said she was imploring President Barack Obama and Secretary of State John Kerry to help free him.
"With Kenneth's health continuing to deteriorate, we cannot afford to wait any longer," she said. "Please do whatever it takes to bring Kenneth home."