Amanda Knox Appears in Court to Face Slandering Charges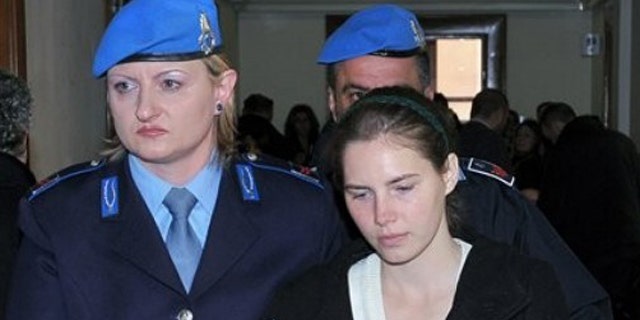 Amanda Knox has appeared in court to face charges of slandering murder squad detectives who led the investigation into the Meredith Kercher killing.
The 23-year-old is accused of slandering seven police officers after she told her original trial she had been ''cuffed twice'' around the back of the head during questioning.
Dressed in a white shirt and black trousers, the American student spoke to confirm that she understood Italian by trial judge Daniele Cenci for the brief hearing.
Knox was jailed for 26 years in December 2009 for the brutal sex killing of Kercher, 21, who was found semi-naked and with her throat cut.
During the trial she claimed she had been ''hit on the head'' by police during questioning about the murder and prosecutors immediately launched a case against her.
At an earlier hearing in Perugia, where she is serving her sentence, she had insisted she was defending herself and attempts to have the case thrown out by her legal team were overturned.
Click here for more about Amanda Knox's court appearance from Sky News.