Already Spending $1 Billion On iPad Program, L.A. School District Now Faces $60 Million More In Fees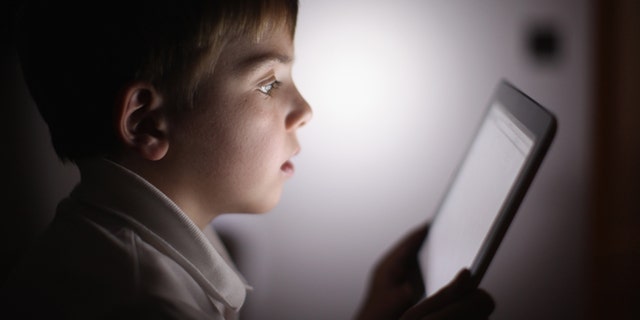 The nation's second largest school district is reeling from more issues with their iPad rollout program – a $1 billion effort promising to give every teacher and student a tablet.
According to the Los Angeles Times, Los Angeles school district officials said Tuesday the iPad program will cost an additional $60 million annually to renew software licenses. School officials previously had said that the licenses would not have to be renewed.
Now it appears that LA district schools are going to have to pony up $50 to $60 per iPad after three years, when the current licenses begin to expire.
At previous meetings, district officials said the curriculum software, once purchased, would belong permanently to the L.A. Unified School District.
But that proved to be untrue.
"We'll need to purchase licenses after three years if we want to continue to use the content," said deputy director of facilities contracts Hugh Tucker, according to the Times, at a Tuesday evening meeting of a district technology committee chaired by school board member Monica Ratliff.
"Okay, stop right there," Ratliff interrupted. "At the end of three years, that content is going to disappear or we're going to be violating something by attempting to use this content?"
"I believe that to be correct," Tucker said.
The three year clock began ticking on July 16th – when the iPad contract was signed by the school district.
This is just the latest speed bump during a troubled roll-out.
When the district started distributing the iPads at 47 district schools in August, administrators touted the move as a means of leveling the academic playing field in a public school system in which 80 percent of students come from low-income families.
Now, they said, everyone would have equal access to the most cutting-edge educational software programs, not just children of parents with deep pockets. Never mind that those students wouldn't be able to hook up to the web on them or use them at home.
But after the first shot in that digital revolution led to a flood of tweets, other concerns arose.
Among them:
– Who pays if a kid drops one of the $678 gadgets into a toilet or leaves it on a bus?
– Is it realistic to tell a student she can use it to do her homework, then not allow the device to connect to the Internet from home?
– And since a tablet that doesn't have Internet access is only as good as the educational software that's placed on it, just how good is the software?
A parent, Scott Folsom, said he was told by one school official that families would have to pay for broken iPads; another one told him that the school would.
District officials have admitted that there was confusion over that issue, but that it has been decided that schools will cover the cost of an iPad accidentally broken, lost or stolen, while families are on the hook for one damaged through negligence.
Of more serious concern to Folsom is the software. He sampled one of the new iPads, he said, and found no program to adequately support English-as-a-second-language students. That would seemingly be crucial for a district whose students are 73 percent Hispanic and where only 14 percent of English learners can speak the language fluently, according to a 2011 Department of Education study.
As a parent representative to the district's bond oversight committee, Folsom voted to recommend spending $30 million last June to buy the first batch of iPads. He says he still supports the program but worries that maybe educators attempted to implement it too quickly.
"This is the future," he said. "But whether LAUSD is stepping too quickly into the future — based on the fact that it's so big, and we seem to be in such a hurry — those are questions to consider."
The Associated Press contributed to this article.
Follow us on twitter.com/foxnewslatino
Like us at facebook.com/foxnewslatino