All four Delhi gang rape accused guilty of rape, murder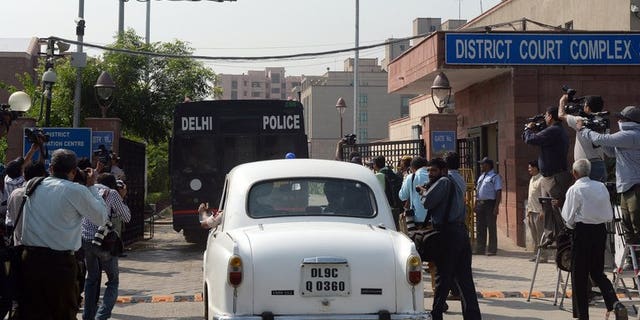 NEW DELHI, (AFP) – Four men were found guilty Tuesday of gang-raping and murdering a student on a New Delhi bus last December in a case that sickened India and led to tough new anti-rape laws.
Judge Yogesh Khanna announced: "I convict all of the accused. They have been found guilty of gang rape, unnatural offences, destruction of evidence.. and for committing the murder of the helpless victim."
Arguments for sentencing will begin on Wednesday morning, he announced.
The defendants were briefly brought in to the court and then taken away by police.
The parents of one of the convicts, Mukesh Singh, left the crowded court in tears and his mother threw herself at the feet of one of the lawyers, sobbing.
The parents and brother of the victim were also inside the courtroom.
At least one of the four men convicted will appeal the guilty verdict, his lawyer said.
V.K. Anand, defence lawyer for Mukesh Singh, told reporters outside the courtroom: "My client was simply driving the bus. He confessed fairly that he was driving the bus but he did not know what went on inside."