Aleppo girl whose tweets captured the world attention meets with Turkish president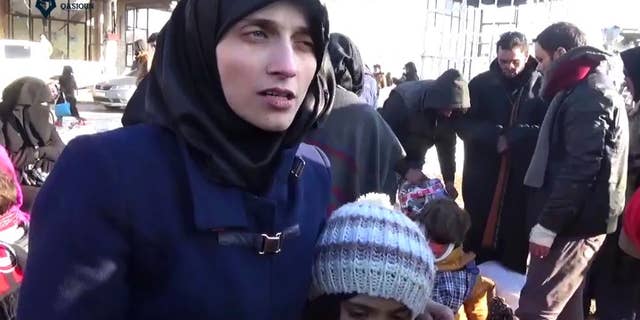 BEIRUT – A 7-year-old Syrian girl whose mother ran a Twitter account in her name about life in besieged eastern Aleppo has met Turkish President Recep Tayyip Erdogan in the Turkish capital, Ankara.
Bana Alabed's mother Fatemah set up and began operating the account in September, tweeting on her daughter's behalf. The account has garnered some 354,000 followers.
The girl and her family say they were evacuated along with other civilians from eastern Aleppo, which had been besieged by government forces backed by Russian air raids, on Monday as part of a deal that saw residents of the former rebel enclave head to other parts of the country.
The child's social media account has included tweets to people such as Michelle Obama and Turkish Foreign Minister Mevlut Cavusoglu, asking them for help.
Bana, her parents and two younger siblings were pictured with Erdogan, who hosted them in his presidential complex Wednesday. Erdogan tweeted photos of Bana and one of his brothers sitting on his lap, saying that "Turkey will always stand with the people of Syria."
Turkey supports rebels opposing Syrian President Bashar Assad's government.