'Aleppo girl' has message for Macron in new tweet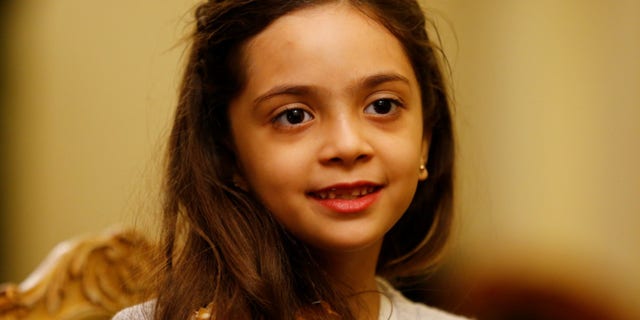 A young Syrian girl who has been documenting the ongoing civil war in her country on Twitter is urging newly elected French President Emmanuel Macron to "do something for the children of the world."
Bana Alabed, 7, from Aleppo, became synonymous with the conflict in the country via her tweets on the war-torn country.
In April she tweeted support for President Donald Trump's missile strike in the country in retaliation for a chemical attack in northwest Syria that killed more than 80 people.
BANA ALABED, YOUNG SYRIAN REFUGEE, TWEETS SUPPORT FOR TRUMP'S AIRSTRIKES AGAINST 'KILLERS OF MY PEOPLE'
Now, she's pushing Macron to help out.
"Do something for the children of the world," she urged in the 20-second video posted on May 7. "Think of their education and life. Every child must go to school."
Alabed, who frequently posts photos and videos with the help of her mother, drew attention last year with her tweets documenting her daily life living in East Aleppo.
She was evacuated from the rebel-occupied city and moved to Turkey in December.
Macron defeated Marine le Pen in Sunday's French presidential election by earning more than 66 percent of the vote. He will take office on May 14.