Albania grants citizenship to Kosovo's ex-premier Haradinaj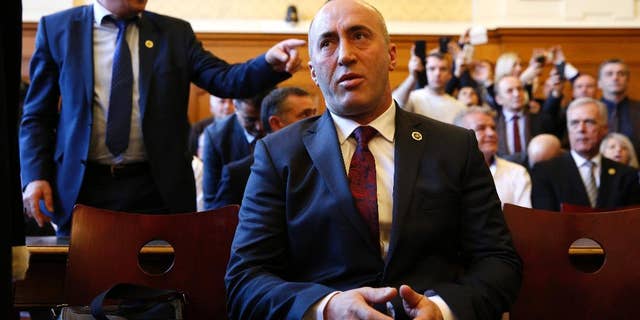 TIRANA, Albania – Albania's president has granted citizenship to the former prime minister of Kosovo, Ramush Haradinaj.
Bujar Nishani on Monday issued a decree granting Albanian citizenship to Haradinaj and his wife Anita.
Many Kosovars have been granted Albanian citizenship in order to profit from the country's visa-free regime with the European Union's Schengen member countries. Kosovo is the only country in Western Balkans whose citizens still need a visa to visit the Schengen zone.
Haradinaj is in France on judicial supervision awaiting a court decision on whether he will be extradited to Serbia.
He was detained in January following arrest warrants from Serbia on war crimes charges.
Haradinaj, a guerrilla fighter in Kosovo's 1998-1999 war for independence from Serbia, has been cleared of war crimes charges by a U.N. tribunal.