Alan Gross, American Jailed In Cuba Since 2009, Ends Hunger Strike After 9 Days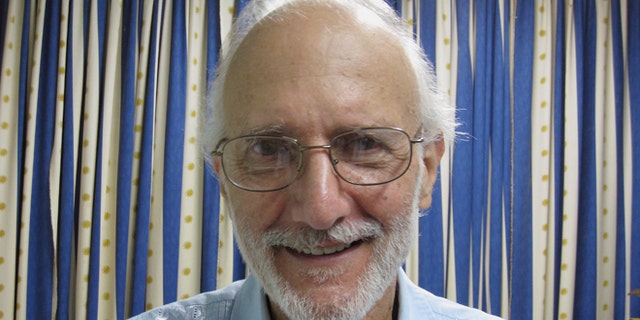 WASHINGTON (AP) – An American imprisoned in Cuba for more than four years after illegally working to set up Internet access on the island suspended his hunger strike Friday after more than a week.
Alan Gross, 64, had eaten his last solid meal April 2 and said in a statement that he was fasting to protest his treatment by the U.S. and Cuban governments. In a statement released through his lawyer, Gross said he suspended his fast Friday because his 91-year-old mother asked him to stop. Gross, who lived in Maryland before his arrest, said he was suspending his "protest fast" but "there will be further protests to come."
"There will be no cause for further intense protest when both governments show more concern for human beings and less malice and derision toward each other," the statement said.
Gross was arrested in Cuba in 2009 while working in the Communist-run country to set up Internet access, which bypassed local restrictions and monitoring. At the time, Gross was working as a subcontractor for the U.S. government's U.S. Agency for International Development, which promotes democracy on the island. Cuba considers USAID's programs illegal attempts by the U.S. to undermine its government, and Gross was tried and sentenced to 15 years in prison.
Gross' hunger strike was in part prompted by an Associated Press story published last week that revealed that USAID secretly created a "Cuban Twitter" communications network to stir unrest on the island. The social media network, called ZunZuneo, was publicly launched shortly after Gross was arrested. It reached tens of thousands of subscribers before being shut down in 2012 when a government grant ended.
Gross' lawyer, Scott Gilbert, had said that learning about the ZunZuneo story was the "final straw" that prompted Gross' hunger strike.
Follow us on twitter.com/foxnewslatino
Like us at facebook.com/foxnewslatino