Al-Shabab fighter in Somalia killed in US drone strike
A United States drone strike in Somalia killed one al-Shabab militant Saturday, U.S. military officials announced on Monday.
The Department of Defense conducted the strike in southern Somalia in coordination with regional partners, and no civilian casualties were reported, officials said.
"Al-Shabab has pledged allegiance to Al Qaeda and is dedicated to providing safe haven for terrorist attacks throughout the world. Al-Shabab has publicly committed to planning and conducting attacks against the U.S. and our allies," U.S. Africa Command said in statement to Fox News.
AL-SHABAAB FIGHTERS ATTACK AFRICAN UNION CONVOY, KILLING AT LEAST 8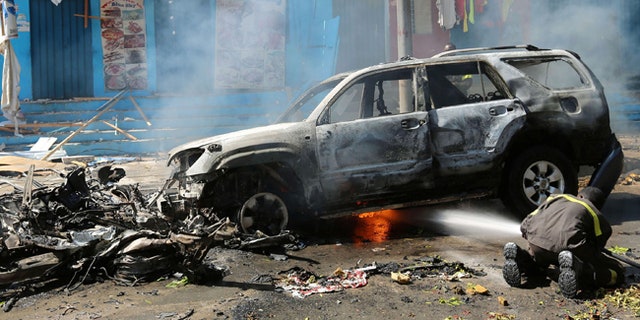 Specific details about the strike were not released in order to ensure operational security, officials said.
The drone strike was conducted within the parameters of what President Trump approved in March, which allows the U.S. to conduct strikes within a defined area in Somalia.