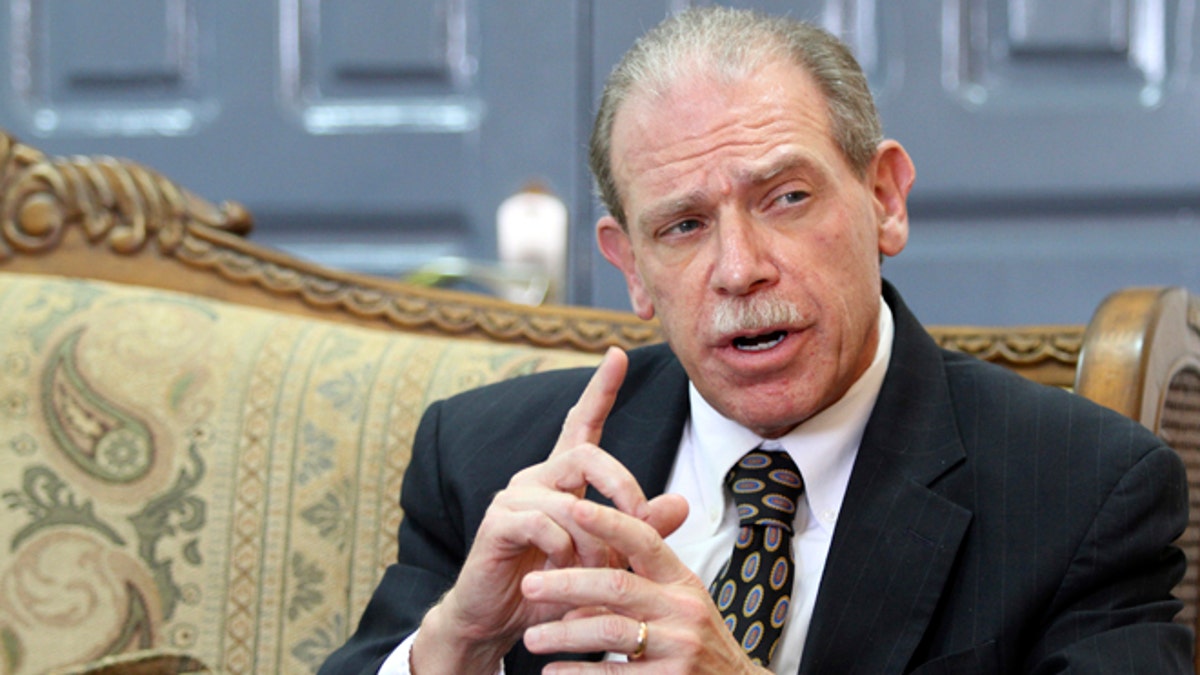 Al Qaeda's branch in Yemen is offering a bounty of gold worth $160,000 to anyone who kills Gerald M. Feierstein, the U.S. ambassador to Yemen.
According to the Associated Press, the group announced that it will pay tens of thousands of dollars to anyone who kills the U.S. ambassador in Sanaa or an American soldier in the country.
The group offered 3 kilograms of gold, worth about $160,000, for killing Feierstein, and said it will pay 5 million Yemeni riyals ($23,000) for anyone who kills an American soldier.
The offer is valid for six months, the AP reported.
The bounties were set to "inspire and encourage our Muslim nation for jihad," the Al Qaeda statement said, according to the AP.
Washington considers Al Qaeda in Yemen to be the group's most dangerous branch.
According to the U.S. Embassy website, Feierstein was sworn in on Sept. 17, 2010, as the U.S. ambassador to Yemen. Prior to his appointment, he served as Deputy Chief of Mission in Islamabad, Pakistan.
Feierstein, who entered the Foreign Service in 1975, is a specialist in Near East and South Asian affairs. He has served overseas in Saudi Arabia, Israel, Pakistan, Tunisia, Lebanon and Oman.
On Sept. 11, 2012, U.S. Ambassador Chris Stevens and three other Americans were killed in an attack on the U.S. Embassy in Benghazi, Libya. Stevens' murder was the first of a U.S. ambassador since 1988.