Al Qaeda turncoat who helped US nail Al-Awlaki warns of more sleeper cells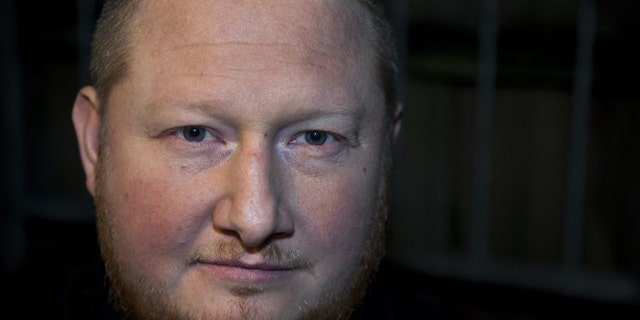 NEWYou can now listen to Fox News articles!
A former Danish motorcycle gangster who joined Al Qaeda, only to become a double agent who claims to have helped the U.S. hunt down one of the terrorist organization's top leaders, said this week's attacks in Paris prove that sleeper cells are positioned around the west, ready to carry out fresh attacks.
Morten Storm, who, as an informant for Denmark's national intelligence agency Security and Intelligence Service (PET), had first-hand dealings with Anwar Al-Awlaki while the U.S.-born cleric was head of Al Qaeda in the Arabian Peninsula, said western countries must protect themselves by canceling the citizenships of homegrown radicals who travel to the Middle East to fight or train. Once radicalized, homegrown jihadists can easily blend into society until given the signal to strike, he said.
"They will act as normal members of western society."
"Deception is their warfare," Storm said on a conference call facilitated by the New York-based terrorism research group Clarion Project. "One of the things that these groups believe in is that you are allowed to trick someone into believing that you stand for something else when you really have other agendas. They will act as normal members of western society."
Storm, 38, who co-wrote "Agent Storm: My Life Inside al Qaeda and the CIA," speculated that the suspects who launched the bloody, commando-style attack on French satire magazine newspaper Charlie Hebdo are likely among many such Islamist terrorists in position and ready to carry out attacks in Europe. The brothers who killed 12 in an attack on French satirical magazine Charlie Abdo had ties to Al Qaeda, and at least one had traveled to Yemen and been in contact with terror camp operators, Fox News has reported. Cherif Kouachi, 32, and Said Kouachi, 34, were killed Friday when police raided a printing plant where they had holed up two days after carrying out the savage attack, mounted in retaliation for the magazine's publishing of cartoons depicting Prophet Muhammed.
Storm was involved with drugs and violence as a member of the motorcycle gang Banditios, before going to prison in 1997. Following his release, he moved to England with a Danish Muslim convert he met in prison. There, he embraced the religion, praying five times a day and growing out his beard.
Storm claims that it was during that time that he came into contact with Al Qaeda members and had travelled to Yemen three times before he met leader Al-Awlaki in 2006. Al-Awlaki was a U.S.-born jihadist who rose through the ranks of Al Qaeda and was one of the world's most wanted terrorists before a CIA drone killed him in 2011.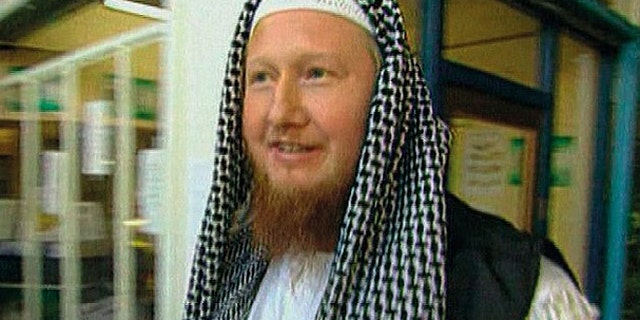 "Al-Awlaki had an extra hatred toward everything not Islamic," Storm recalled during the interview. "He believed it was his calling to bring the banners of Islam back to victory. He believed he was part of the Prophet Muhammad's belief that armies would rise. He was angry towards America for preventing this."
Storm claims he left Islam after militants rebuffed his offer to joining their fighting ranks in Somalia. He began working with PET shortly afterward, all the while maintaining contact with Al Qaeda operatives. Through the Danish intelligence organization, he passed information to the CIA which he says led to the Sept. 30 drone strike that killed Al-Awlaki, as well as American-born terrorist Samir Khan, who published Al Qaeda's online magazine, "Inspire."
Although Storm claimed credit for Al-Awlaki's death in Danish newspaper interviews, the CIA has never confirmed or denied getting information from him. But Hans Jorgen Bonnichesen, former head of PET, has said Storm was a "very valuable agent" who had information that proved vital to international counter-terrorism efforts.
A European security official said in a 2013 AP interview that Storm may very well have been an informer, but questioned the way Storm described his own significance.
"I have a strong feeling that he's overestimating his own role," said the official, who spoke on condition of anonymity because he was not authorized to discuss the matter publicly at the time.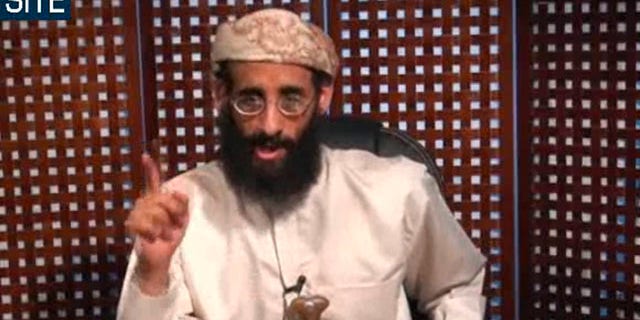 But Storm said during Friday's interview that he learned the lay of the land in his travels to Yemen, and described complex training facilities where many people who came from the west engaged in combat training.
"They were extremely organized," he said. "Many of those trained were given the chance to join fighters in battle and kill government officers and Shia Muslims."
He said they also had religious scholars at the facilities to enforce Sharia law as well as informants at airports that could help pass operatives through from Yemen to Europe and other areas, as well as people in charge of foreign operations for the extremist group. Many of those terrorists are now fighting in Syria and Iraq, while others have died in battle. But many, Storm warned, are living among westerners.
"What they are really doing is waiting for the right moment," he said. "Then these sleeping cells eventually wake up and attack their targets.
"Al Qaeda wants to create a massive division between Muslims and non-Muslims living in Europe," he added.
The Associated Press contributed reporting to this story.