Airbus says US grants license for planes in Iran deal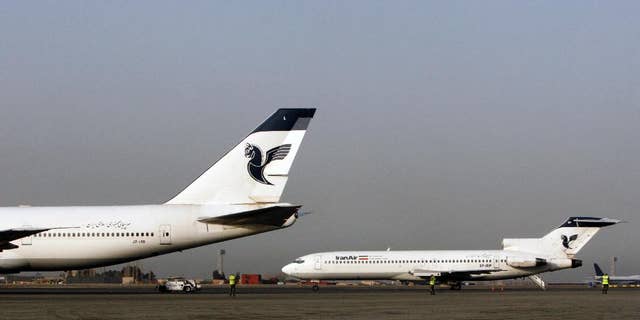 NEWYou can now listen to Fox News articles!
DUBAI, United Arab Emirates – Airbus says the U.S. government has granted it a license allowing it to sell the first 17 planes involved in a landmark deal with Iran.
Airbus spokesman Justin Dubon told The Associated Press on Wednesday that Airbus received the license from the U.S. Treasury's Office of Foreign Assets Control.
Dubon says the first 17 planes will be A320s and A330s. He declined to offer a breakdown of how many of each are involved in the initial sale.
Earlier this year, Iran Air signed agreements to buy 118 planes from the European consortium Airbus, estimated to be worth some 22.8 billion euros ($25 billion).
The deal was made possible by last year's historic nuclear agreement, which lifted sanctions on Iran in return for it curbing its atomic program.