AirAsia's Fernandes 'doesn't regret' buying QPR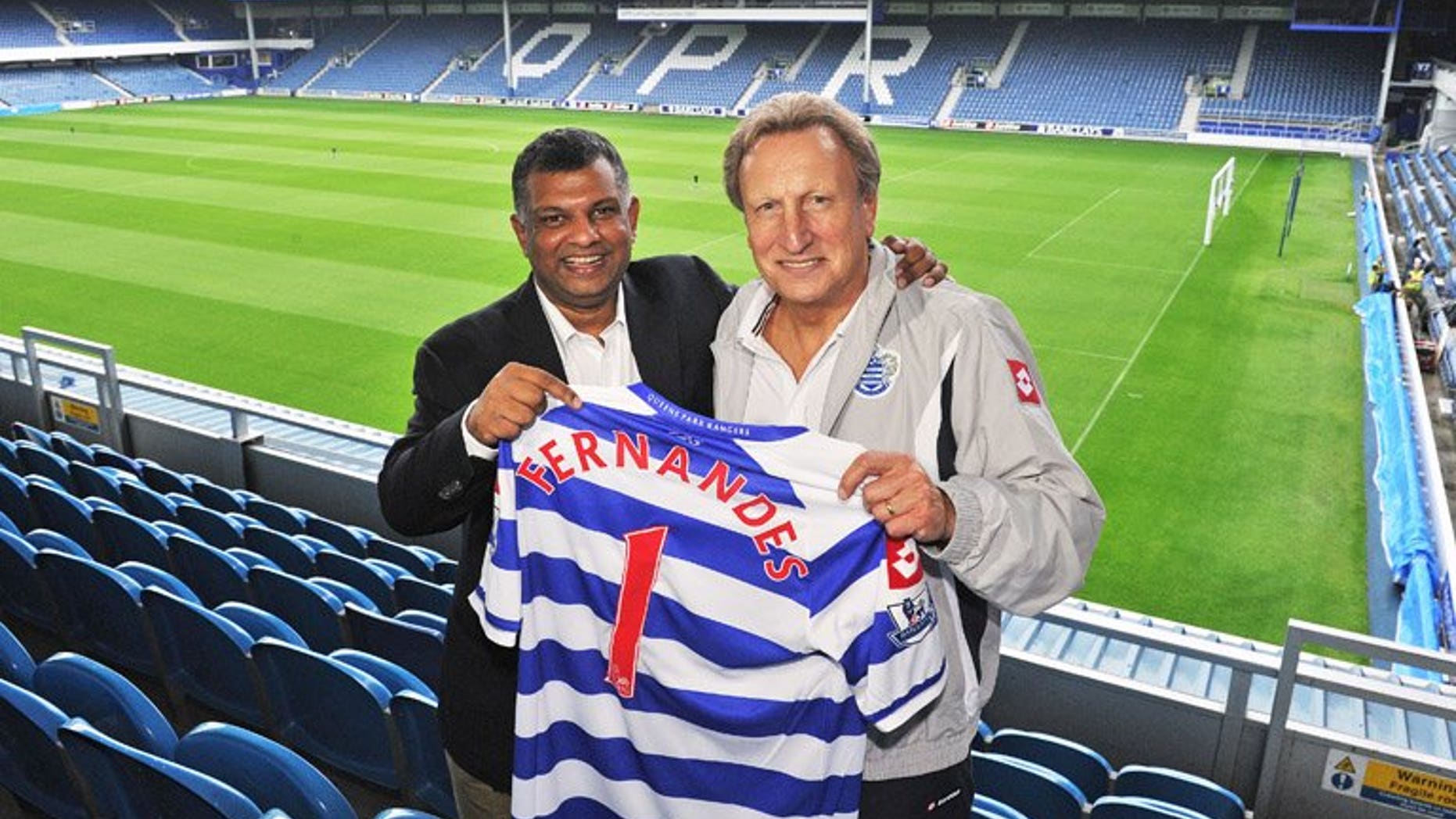 SINGAPORE (AFP) – Queen's Park Rangers owner Tony Fernandes Wednesday said he doesn't regret buying the club despite its relegation from England's top flight, adding that he still hopes to turn it into "something special".
Fernandes, who ploughed millions of pounds (dollars) into QPR in a bid to keep them in the Premier League, said he had no interest in owning bigger clubs like Liverpool or Arsenal as that would mean "buying someone else's success".
"I bought Queen's Parks Rangers, and we all know, it's been well documented, the bad season we had last year. Would I do it again? Absolutely!" he told journalists in Singapore, at the launch of a sponsorship deal between his budget airline, AirAsia, and the national team.
"People said, why didn't I buy Liverpool or Arsenal? That will never be me," said the Malaysian tycoon. "I would have been buying someone else's success. I didn't make Liverpool the great club it was. Bill Shankly, and all the other previous owners (sic) did."
Fernandes, who also owns the Caterham Formula One racing team, said he knew relegation was a strong possibility when he bought the club in 2011. He previously estimated that he has invested around ??50 million ($78 million, 59 million euros) in the West London outfit.
"But in 10 years' time, in 12 years' time, if we are able to build something special at QPR, we can stand back and say 'Wow, we did that'," he said.
The colourful entrepreneur said the deal between AirAsia -- QPR's shirt sponsor -- and the Singapore team could see local players taking training stints at the club under Harry Redknapp, "the man who drives me crazy".
"Believe me, I have met people from all over the world and there's only one Harry Redknapp. I am very lucky to have got a fantastic manager like him," he said.