Air marshal jabbed with syringe in Nigeria back to work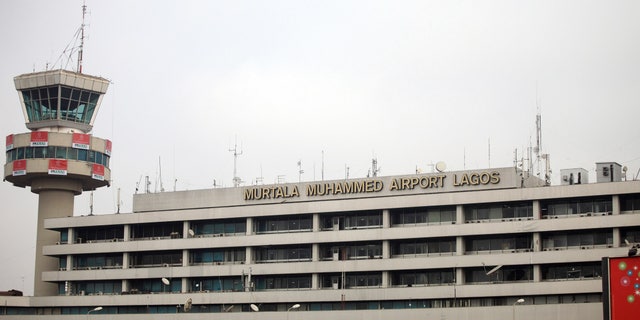 A federal air marshal who was stabbed with a syringe at an airport in Nigeria is back at work after officials determined the needle did not appear to contain Ebola or any other dangerous agent, TSA brass announced in a letter to employees on Wednesday.
The event on Sunday, first reported by FoxNews.com, sparked fears of a "dry run," or test of law enforcement reaction. The attacker escaped, but the syringe remained stuck in the victim's upper arm and was brought back to the U.S. for testing.
In a memo to employees Wednesday, TSA boss John Pistole said the unidentified air marshal is back on the job.
"Even more important is that preliminary test results show no Ebola or other threat agents in what was injected," Pistole said. "More testing, however, is expected.
"While the motive for this attack is unknown, we are working with the FBI as it continues its investigation," the memo continued. "This disturbing incident reminds us that our mission to protect the American people carries with it inherent dangers."
Several air marshals who have worked flights since the Lagos attack expressed outrage at what they said was a lack of critical intelligence sharing by agency officials. Sources who have flown international missions after this attack told FoxNews.com they should have been informed earlier about what happened to their colleague.
"A lot of angry [air marshals] over not being told of something affecting their safety," a source said.
Communications about the incident sent from State Department and FBI and reviewed by FoxNews.com began immediately after the Sept. 7 attack, while the victim and his team were still in Lagos. But many air marshals did not learn of their colleague's ordeal until the next night, after FoxNews.com had broke the news of the attack.
The Embassy in Abuja and the Consulate General in Lagos were involved in the on the ground response to the attack. A consulate official "is transporting a dose of medication to prevent HIV infection for the marshal to take prior to the flight," inter-agency communications said in the hours following the attack.
"The assailant fled the scene. The Marshal Service reports local law enforcement has been unhelpful."
The FBI investigation remains ongoing.
Sources said it is likely that the attacker knew the victim was an air marshal because of the coordinated military-assisted transportation and security protocols in place for Air Marshal mission to and from Lagos.
To reach this reporter email jana.winter@foxnews.com.