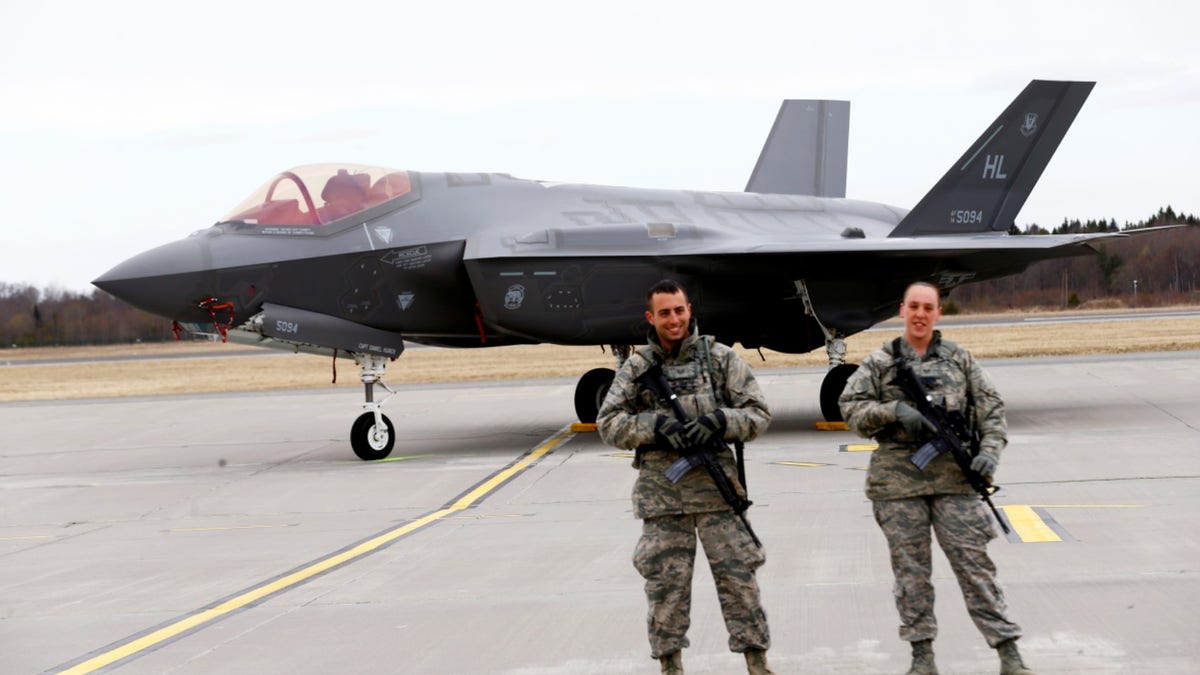 Two U.S. F-35A aircraft arrived on Russia's doorstep in Estonia on Tuesday amid heightened tensions between Russia and the U.S.
The F-35As, and approximately 20 supporting airmen, are participating in a training deployment to Europe, according to the Air Force. The deployment had been planned in advance and was unrelated to current events, military officials said. The U.S. coordinated closely with Estonian allies.
PENTAGON STRIKES NEW F-35 DEAL WITH LOCKHEED AFTER TRUMP INVOLVEMENT
"The introduction of the newest fighter to Europe, with its state of the art systems will help the alliance maintain the fundamental sovereign rights of all nations," Margus Tsahkna, the Estonian minister of defense, explained during a ceremony at Ämari Air Base.
The training deployment is the first overseas flying training for the aircraft, marking an advancement of the joint strike fighter program. The training will provide an opportunity for the combat-ready aircraft to train with U.S. and allied aircraft in a realistic training environment while also showing off its operational capabilities. It will also help to integrate with NATO's 5th generation aircraft and infrastructure, the Air Force said.
Airmen and the aircraft started arriving in Europe on April 15 and are slated to remain in Estonia for a short period before returning to the Royal Air Force in Britain.
Fox News' Lucas Tomlinson contributed to this report.