Air Algerie plane's black boxes arrive in France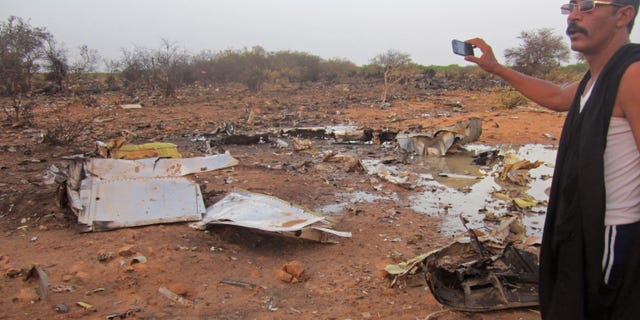 PARIS – The two black boxes from the Algerian passenger jet that went down in Mali last week, killing all 118 aboard, have arrived in France for analysis.
Martine Del Bono, spokeswoman for the French aviation investigation office, said the data and voice recorders of the Air Algerie plane arrived early Monday and are in the hands of experts. She wasn't able to say what condition the boxes are in.
The MD-83 went down early Thursday shortly after takeoff from Ougadougou, Burkina Faso, en route to Algiers, Algeria.
French flags were lowered to half-staff on Monday for three days in memory of the dead, 54 of whom were French.
France has taken a leading role in the investigation. French authorities say extreme bad weather was the likely cause, but rule out nothing.