Aide to UK's David Cameron arrested by police investigating possible child porn offenses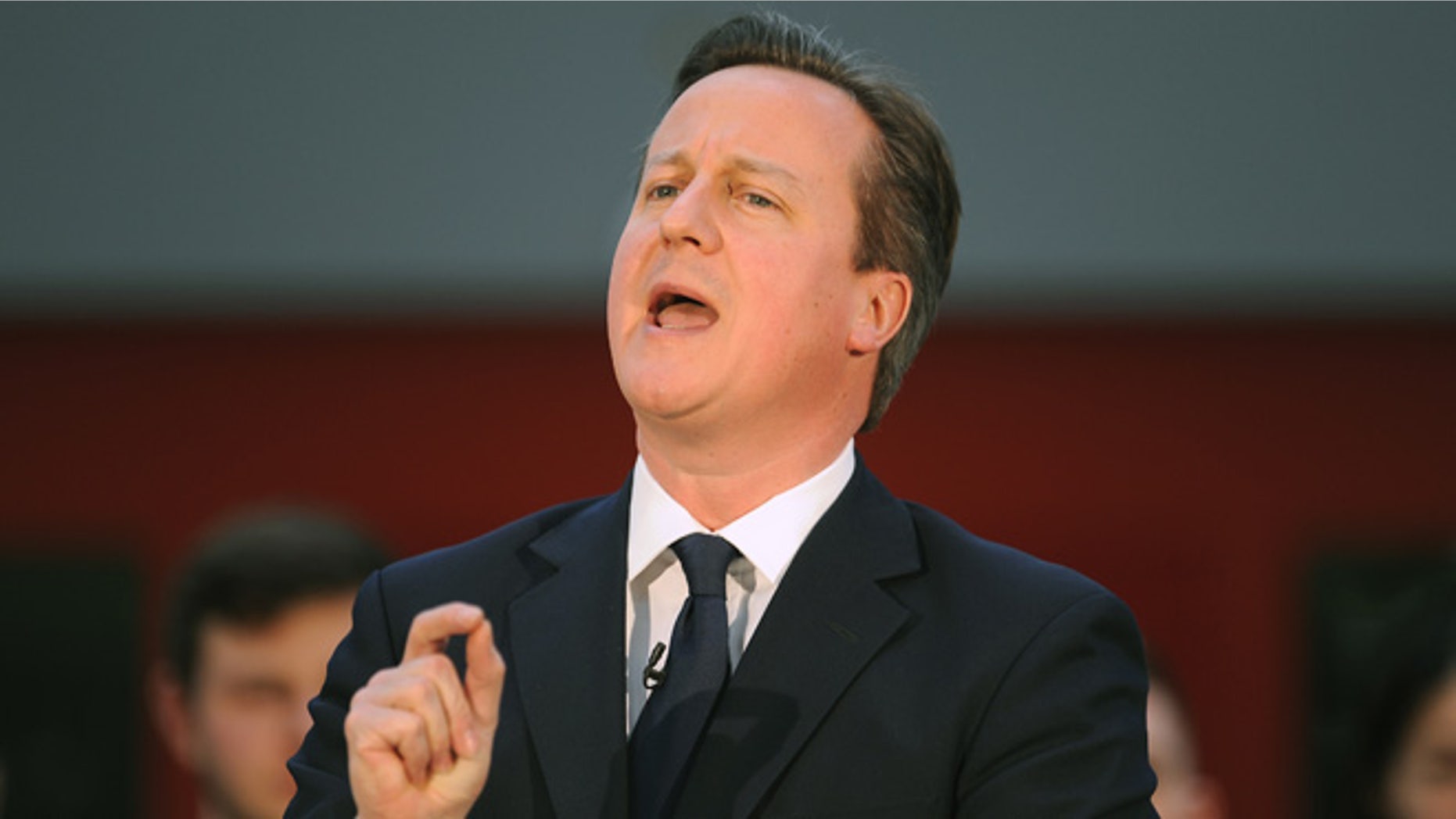 LONDON – A senior aide and anti-porn adviser to Prime Minister David Cameron has been arrested and resigned after images potentially related to child pornography were found on computers at his workplace.
Cameron's Downing Street office says officials found out about the potential offense on Feb. 12 and notified the National Crime Agency. A spokesman says Patrick Rock was arrested at his home the next day.
It says police have searched information systems and offices at Downing Street.
The Daily Mail first reported Rock's arrest and his resignation, which were confirmed by Downing Street which is also facing questions as to why it took them so long to produce the information.
According to a recent report in the Guardian, Downing Street is also facing inquiries about whether the government tipped off Rock about the allegations against him before police showed up at his home.
Cameron defended the delay in making the information public during a public event on Tuesday saying, "I don't think it would be right to pre-emptively brief out a criminal investigation and that's why we did not do that.
"But as soon as questions were asked, as questions would inevitably be asked, we have given very full and straightforward answers, which is absolutely the right way to answer this…I have been very clear we must handle this in an absolutely correct way and I am satisfied that is what No 10 Downing Street has done."
Cameron added that he had to be careful about what he said since it was still an active criminal investigation.
Rock was arrested at his London apartment the morning after Downing Street was first made aware of allegations against him. Law-enforcement officials also examined computers and offices used in Downing Street by Rock.
The 62-year-old Rock served as deputy head of a Downing Street policy unit and was also advising the government on its plans to have Internet providers use filters to prevent the distribution of child pornography. He has long ties to the UK's Conservative Party.
Rock helped to draw up government policy which led to a deal with online filters. Under the deal, all households connected to the Internet will be contacted by ISP providers to be asked if they would like the have the filters installed.
The Associated Press contributed reporting to this story.