After thwarted high-speed train attack, France tightens security on public transit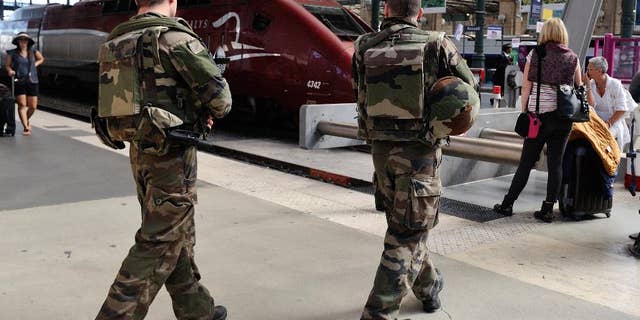 PARIS – France is tightening security on its vast public transit network after an attack on a high-speed train that was thwarted by a group of American friends.
The measures announced Monday by France's interior minister, Bernard Cazeneuve, close security gaps that complicated baggage searches and ID checks. The attacker on the Thalys train boarded with a small arsenal of arms and had been flagged for links with Islamic extremists. Three Americans and a Briton subdued him after he tried to open fire in the Brussels-to-Paris train.
Under the measures, rail security officers will be able to wear plainclothes and deny travel permission to anyone who refuses a luggage search; police will be able to search bags at any time. The new rules must still be made into law.