After Orlando shooting, city scrambles to find translators for families who don't speak English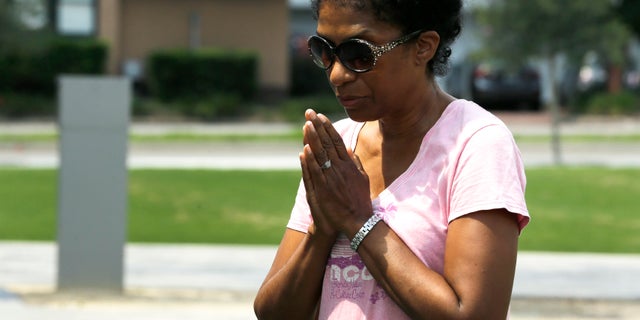 NEWYou can now listen to Fox News articles!
Hundreds, if not thousands, across the country are lining up to donate blood to help the victims of Orlando's tragic shooting at the Pulse nightclub. Others wanting to help are donating money for funerals and health care costs.
But in Orlando, for family members of the victims, there is also a dire need for something else: Spanish-language interpreters.
Dozens of people waiting to hear from their loved ones at the Hampton Inn in Downtown Orlando, near the nightclub where tragedy struck early Sunday morning, are heart-broken, confused — and compounding matters is that many do not know English.
So they are relying on an army of volunteer interpreters to help them find out if their loved one is alive, what exactly happened during those fateful three hours and what they should do next.
Most of the 49 victims hailed Puerto Rico, Venezuela, Mexico and other Spanish-speaking countries, part of a vast community with relatively recent roots in the city and the country.
On Monday morning, there still were many relatives who did not know if their loved ones were among the dead, said state Sen. Darren Soto, whose district includes Orlando.
"Many have friends and relatives who are not in the country, or they're outside the area, and don't know if their relative was among the victims," Soto said.
Soto said his office is working with Latino organizations and non-profit groups to help those who have to deal with linguistic and cultural barriers.
"We are making sure all the families that need assistance have translators, family counseling, help with paying for medical bills."
Vivian Rodriguez, president of the Democratic Hispanic Caucus of Florida, said many people are overwhelmed and confused about where to turn.
"A lot of people don't know how to speak English, they need help with translations. We'll be working with other Latino organizations," Rodriguez said.
"There are going to be so many funerals."
LGBT centers and Hispanic groups are working to make sure enough Spanish-language interpreters are on hand to people who were affected by the mass shooting.
But the groups need help.
The Hispanic Chamber of Commerce (HCC) and other organizations in Orlando are calling for translators and interpreters. On its website, the HCC said it is collecting names and forwarding them to the City of Orlando.
"The translators will be contacted by the city," it says, adding that scripts will be provided and counselors will guide translators in "dealing with the situation."
"It's really, really frustrating," said Katherine Rosales, who is looking for information on her cousin, to mynews13.com. "Everybody in there is either crying or just walking around kind of in a daze, completely shocked that we're sitting here as family members of the victims and nobody knows if our family is alive, [or if they're] dead."
Since the Orlando Regional Medical Center is limiting access strictly to immediate family members, most relatives and friends are being directed back to the Hampton Inn, which has become a headquarters of sorts following the mass shooting.
The last of the bodies were removed from the nightclub late Sunday.
Thirty-nine of the dead were killed at the club, and the others died at hospitals, the mayor said.
Authorities were still notifying victims' families Monday.
At least 53 people were hospitalized, including five in grave condition – meaning the death toll could rise.
Elizabeth Llorente contributed to this report.