After Latino student handcuffed, Brown University unveils $100M plan on racism, diversity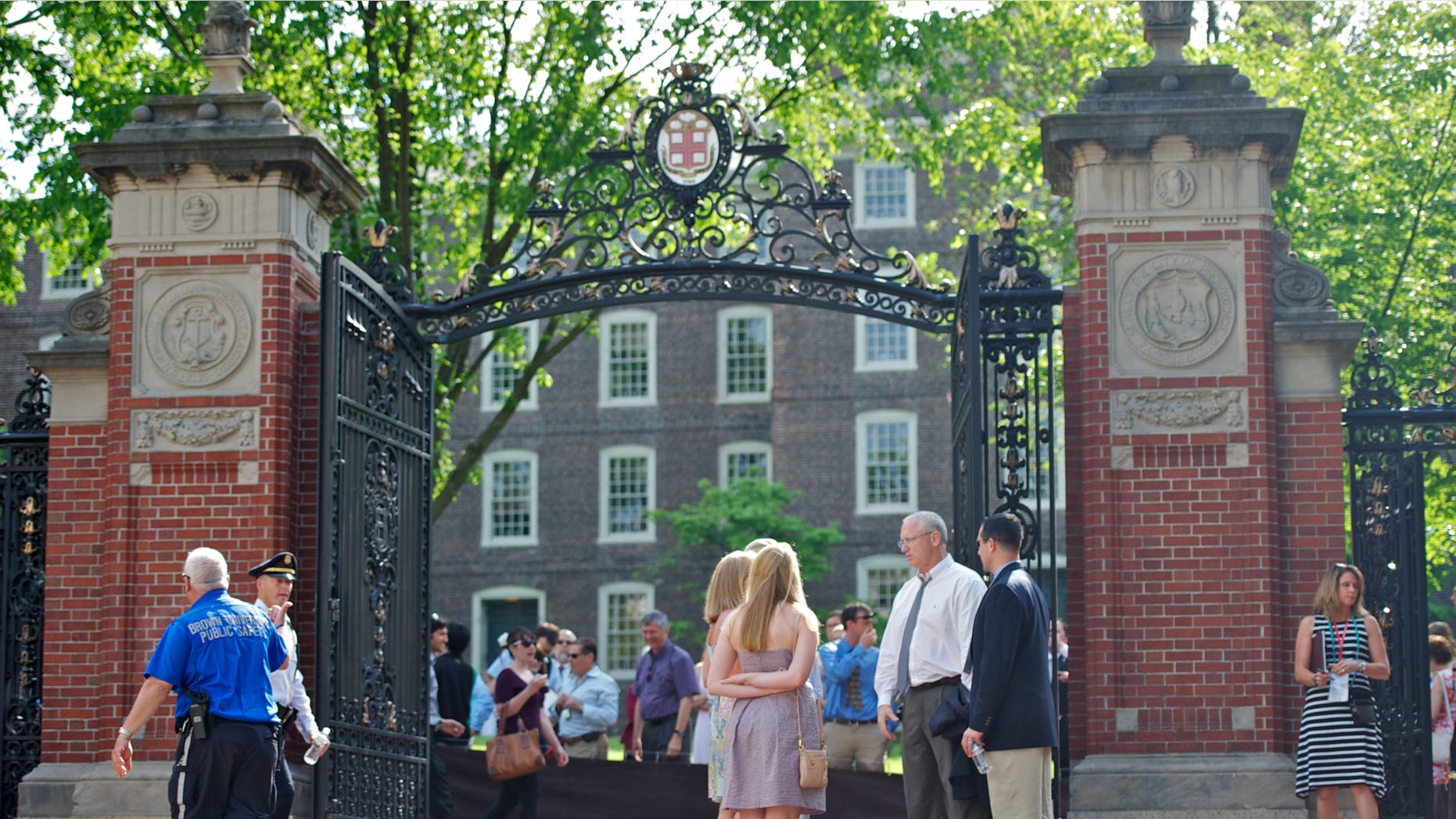 A week after a visiting Latino student was handcuffed by campus police, Brown University announced that it plans to spend $100 million over the next decade to address diversity and racism on campus.
University President Christina Paxson unveiled a 19-page draft action plan and thanked students who called attention in recent months to issues of injustice at the Ivy League School.
The Providence Journal reported the plan outlines steps to create a "just and inclusive campus community." That includes ways to increase Brown's racial and ethnic diversity and add race and ethnicity to teaching and research topics.
The university's decision comes after a visiting Dartmouth College student was detained while attending a conference for Latino Ivy League students.
Geovanni Cuevas told the Brown Daily Herald student newspaper that a public safety officer slammed him against a wall, threw him to the ground and handcuffed him.
The student was attending the annual Latinx Ivy League Conference, where Latino students from Ivy League schools discuss race, gender and socio-economic issues.
He told the newspaper that he was waiting to enter a party at Machado House when he criticized how police were treating an intoxicated Brown student outside. He said police told him not to enter the building, but he entered through a back door and was confronted by the public safety officer.
The student said he was held until Brown students verified he was a guest. No charges were filed.
Cass Cliatt, Brown's vice president for communications, told the AP that students feel the incident was racially motivated, but it is too early to make any determinations.
Paxson said in an email to the campus community last week that Brown is committed to funding a rescheduled conference, which was unable to continue after the police incident. She also said Brown will consider whether campus officers need additional diversity and sensitivity training, after hearing students' concerns about racial profiling in other incidents.
Incident also prompted about 35 graduate students representing several student organizations to demand Brown administrators increase efforts to improve race relations.
The plans can be seen on Brown's website.
Based on reporting by the Associated Press.