After 5-year slavery ordeal in Indonesia, teen Myanmar fisherman finds himself with no country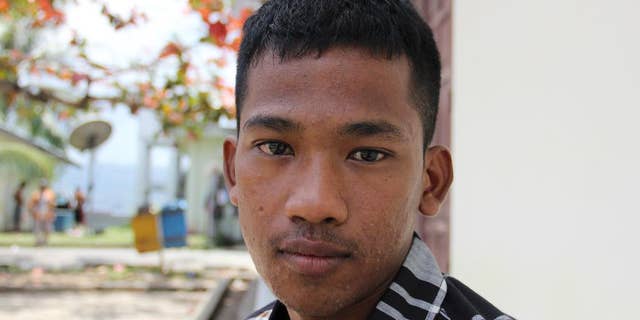 AMBON, Indonesia – Like more than 2,000 other fishermen rescued following reporting by The Associated Press and a subsequent Indonesian investigation, a 18-year-old named Bing was forced to work on a fishing boat with no way to return to his homeland. Unlike the others, he still can't go back.
Abandoned by his parents at a young age, he says he was 12 years old and homeless, begging in the streets of Thailand, when he decided to work on a fishing trawler. He says he worked long hours for no pay. He believes he is Burmese, but the Myanmar Embassy says that because he cannot provide an address or relatives' names, he will have to stay in Indonesia.
This is his story, in his own words, translated from Burmese and with editing for organization and length.
___
I never had any name. Bing is the name the Thai gave me.
I didn't know where my parents were from. I heard they were Burmese but I never knew them. I was living in Ranong (in Thailand). ... A lot of people knew me because I was a beggar. I wonder if they still remember me.
I was taken to a fishing boat and was told by the Thai captain he could give me a good job. I never knew we were going to Indonesia. When I realized that's where we were going, I pleaded to go back. The captain said I didn't have any documents, so I couldn't go. I didn't have papers, not even a birth certificate, because I didn't have parents. So I had to spend all my time at the fishing boat. I was never paid for my work.
I don't want to stay here alone. I want to go back with my friends. ... I don't know if I can find anyone in Thailand or Myanmar, but I just want to go back. I don't know how to live here. I'm afraid to be here alone.