African Union officials discuss multinational force to fight Boko Haram, funding questions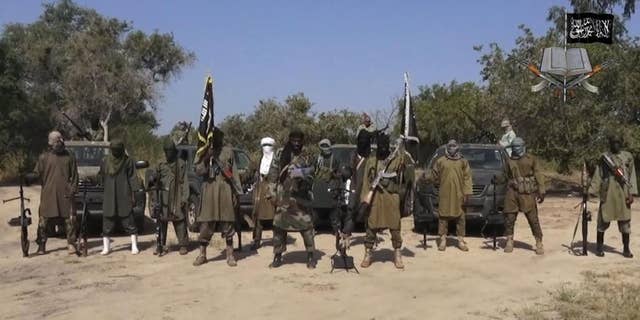 YAOUNDE, Cameroon – African Union officials are finalizing plans for a multinational force to fight Nigeria's Boko Haram extremists though there are questions about funding.
A U.N. official says senior officers from the U.N. peacekeeping department are attending the meeting that started Thursday in Yaounde, Cameroon's capital.
The African Union last week authorized a 7,500-strong force from Nigeria and its four neighbors to fight the spreading Islamic uprising.
The official says the Africans want U.N. Security Council approval and money to fund the mission. The U.N. official spoke on condition of anonymity because of the issue's sensitivity.
Hundreds of extremists driven out of a Nigerian stronghold by Chadian air raids are attacking a Cameroon border town.
---
Associated Press writer Edith M. Lederer contributed to this report from the United Nations.