Afghanistan's female police: Portraits of courage, patriotism despite grief
PANJSHIR VALLEY, Afghanistan – At just 22 years old with a small baby to tend to, Fada Astana received a message every spouse of a soldier in combat dreads: Your husband has been killed in action.
Suddenly without an income and fearing for her future, Astana two years ago joined the national police force, stationed in Afghanistan's Panjshir Valley province, a couple of hours drive north of Kabul.
After joining the uniformed ranks of another 26 women, typically between 18 and 30 years old, it didn't take long for the now 24-year-old Capt. Astana to realize she wasn't alone. An estimated 100 Afghan soldiers a day die protecting their country from encroaching insurgency, every day leaving scores of widows with little means but to find alternative ways of making ends meet.
Typically, war widows receive only a one-off payment from their government of around $1,400 after death.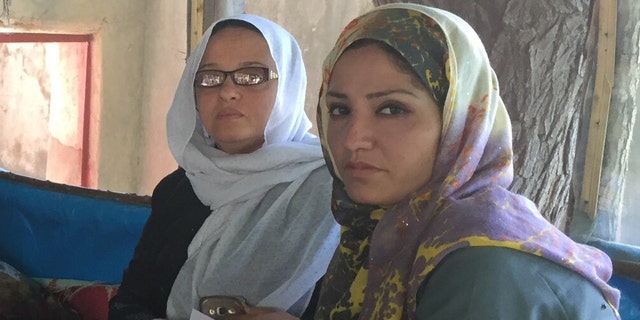 According to Maj. Suraya Fedq, who is director of the women's police division in Panjshir, there are some women who sign up out of sheer patriotism. However, the vast majority come amid grief-stricken circumstances.
"We are all coming here with different kinds of problems. Most of us are poor people, our husbands or our brothers have died and we need the money," Fedq, 33, who became an officer about five years ago, told Fox News. "Of course I wanted to work for my province and my country. But I needed to work for myself and my children. I had three small children and my husband -- one day I just never heard from him again."
Fedq said six years ago the calls from her husband, who was working as a local security contractor in Herat province, abruptly stopped. After a few months passed, she painfully realized she needed to open a new, harder chapter in her life. Her children are now 6, 9 and 10 and she says she still doesn't know what happened to her husband.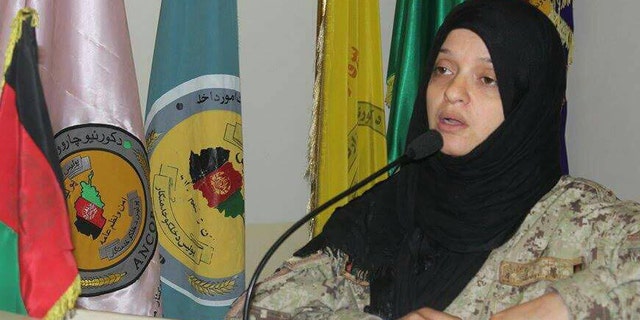 Yet in joining the force, many have found a family-like support, not only to overcome the grief of losing a loved one, but also to find the confidence to assert control of their lives and their perpetually conflict-torn country.
"We can help each other. We cook, get together outside of work. It gives us independence," Fedq explained. "For me, I know now I can survive."
Fedq said that all the women in her division are or were married, and that they have offices entirely separate from their male colleagues. Pay is generally the same irrespective of gender, around $200 a month.
For many of the women, the country's highest-ranking female officer, Brig. Gen. Muslima Amani, has become both a mentor and inspiration. Amani, the deputy of the passport branch for all of Afghanistan, joined the force under the Communist regime of the 1980s, but when the Taliban took over was relegated to her house and forced to wear a burka. Then Amani, 49, emerged back into uniform after the U.S.-led invasion.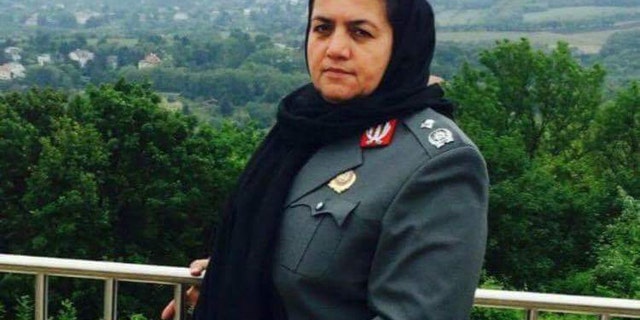 "We have many widows who need to feed their kids, but beyond the salary, the job brings empowerment," Amani told Fox News from her compound in the west of Kabul. "The American support brought a great hope to us, because we know the value of freedom. We know the Taliban and we have overcome terrifying times."
In recent years, an array of programs run by international governments and the United Nations Development Programme's Law and Order Trust Fund have collaborated with the Ministry of Interior, which oversees the police force, to train female officers. Such programs have focused on training them in specific skills such as information technology, crime scene investigation, handling evidence, taking victim and witness statements and operating checkpoints.
Amani said that she has undergone an array of these curricula and was even sent on an official training trip to South Korea, but the weapons component comes most naturally of all.
"All of Afghanistan -- men and women -- know how to use guns," she said with a sly smile.
Training in each province varies, but women typically undergo two months of "basic training" -- learning how to use various weapons, including the AK-47, automatic rifles and pistols. They have since learned skills more akin to a "quick reaction force" to respond to emergencies and search homes. And of increasing importance, the women have become more adept at detecting "wannabe" suicide bombers -- both females and males disguised as females -- all shrouded behind the burka.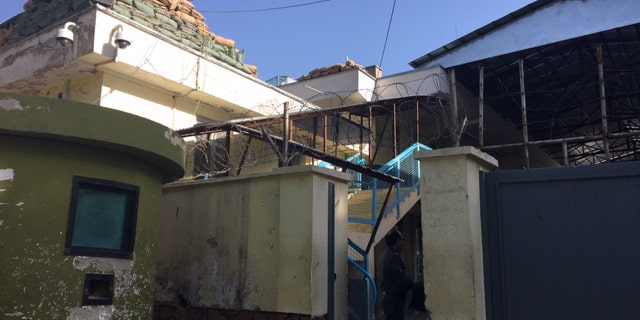 "This is a big problem," Fedq said. "They come and we don't know who they are."
Astana and Fedq acknowledged how lucky they are to work in the relative safety of the Panjshir Valley, but the vast majority of their female counterparts across the country aren't as fortunate. In many other provinces, the female officers often have to live in secure on-site compounds and are frequently the target of terrorists.
Much of the danger of the profession comes not just from being in the line of duty, but in battling the deeply conservative gender traditions of their country. Many women still can't patrol the streets in uniform because of possible retaliation. Many cannot tell male relatives of their job and endure on-the-job harassment.
"In the eyes of some, this is still a man's job, so it's very strange for them," Fedq said.
Just more than a year ago, a female officer working in the provincial passport department in southern Kandahar was targeted and shot dead by an unknown assailant. And although she was flanked by bodyguards, in 2013 the country's top female police officer, Sub-Inspector Negar, known only by one name, was gunned down getting into her car in the terrorist hotbed of Helmand province. Her murder came just months after her predecessor, too, was killed.
Nonetheless, the U.S.-led Operation Enduring Freedom, followed by the post-2014 NATO mission known as Resolute Support, has spent hundreds of millions on bolstering female police numbers -- with steady success
In 2005, there were only 180 women out of a total of 53,400 military personnel, but by 2013 there were 1,551 policewomen out of 157,000. Today, as relayed to Fox News by a ministry official, there are 3,137 females in the force of 157,000 -- a modest but growing 2 percent of the force.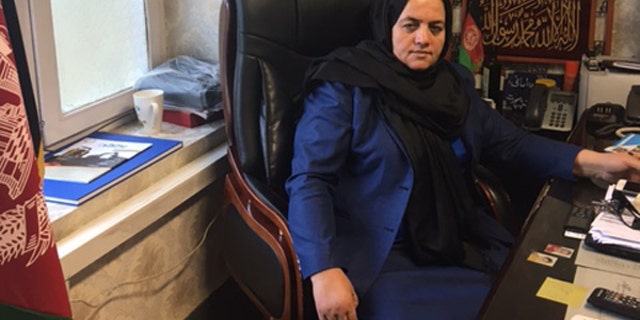 "We are in a war situation. We are always getting information about threats in our lives," Amani added. "But I tell the girls together we must not leave, we must stay and fight for our families and our country. And to be proud every day of serving, of helping bring changes to lives in Afghanistan."