Afghanistan launches manhunt for suspected Taliban militants behind public execution of woman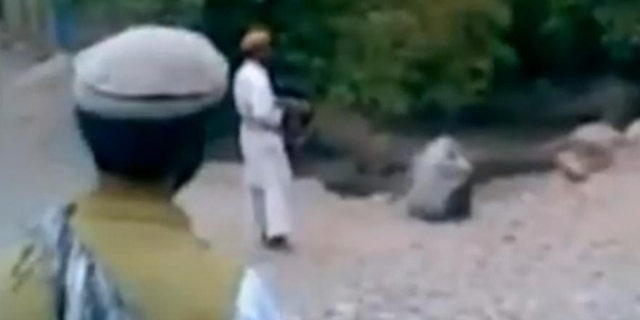 Afghan officials say security forces have launched a manhunt for suspected Taliban militants who killed a woman accused of adultery and captured the execution on video.
Hamid Karzai, Afghanistan's president, blasted the killing as "disgusting and unforgivable," AFP reports, ordering the country's security forces to arrest those behind the incident.
"We have sent a police force to the area," Parwan Provincial Governor Basir Salangi told AFP. "They are searching for the Taliban who are responsible but the Taliban, including the killer, have fled to the mountains."
In the video, a man carrying an automatic rifle approaches a woman kneeling in the dirt and shoots her five times in front of a crowd of around 150 cheering men, Reuters reports.
Salangi's spokeswoman said the woman was 22-years-old and while being married to a Taliban member, she was accused of adultery with another Taliban commander, AFP reports.
A man in the video is heard saying that the woman should be executed in the order of Allah because adultery is wrong.
The video drew sharp criticism from NATO's International Security Assistance Force on Sunday.
"Let's be clear, this wasn't justice, this was murder, and an atrocity of unspeakable cruelty," Gen John R. Allen, an ISAF commander, said in a statement. "ISAF stands with the people of Afghanistan. ISAF stands with the women of this noble country. I am encouraged by the increasing number of people standing up to the oppression of the insurgency in various areas across Afghanistan. We are with you!"
Allen added that the ISAF is ready to assist Afghanistan's effort to track down the men in the video.
Salangi told Reuters that the video was shot last week in a location about an hour outside of Kabul.
The Taliban could not be reached for comment, Reuters reports.